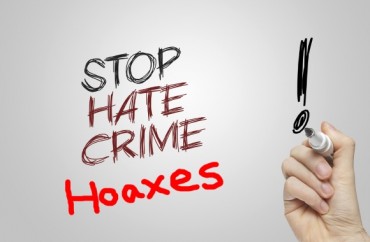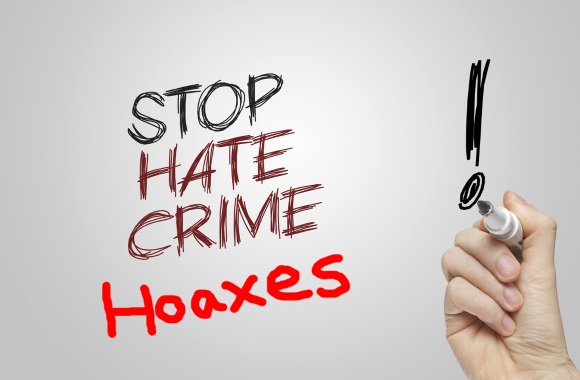 The story of the fake hate crime involving three black female SUNY-Albany students has gotten a bit more interesting.
Law enforcement had concluded that the trio's story of a racially motivated attack (on 911 calls two of the girls repeatedly stated that they were jumped "because (they) were black") was phony based on surveillance and cellphone video footage, as well as eyewitness testimony.
On one of the 911 calls, student Ariel Agudio had warned that if someone did not "come and take this [incident report] down or something," she was going to make a stink about (the attack) to the local news.
Now, WGY News Radio reports that on another of the Agudio's 911 calls, she gleefully states (before she's actually connected with a dispatcher), "I think it's so funny … I just think it's so funny how, like … I beat up a boy!"
The actual evidence of the case doesn't appear to matter much to the Upstate Capital Area Against Mass Incarceration  organization, which the Washington Examiner's Ashe Schow notes is a Black Lives Matter affiliated group: It "shared an open letter" in support of the Albany students.
Leaders of the group said the letter was meant to open a conversation that wasn't taking place before.

Angelica Clarke helped pen the letter. She said it was necessary to show the girls they still have support.

"When we see city and university officials not offering any neutrality or even support for these young women, for us, that's totally unacceptable," she said.

Clarke also said the letter was to show them that there are people in the community who believe them.
RELATED: Fake hate: SUNY students who alleged racial attack are instead charged themselves
"Black and brown women are vulnerable at all times to violence, and oftentimes are not believed in response to any violence that they endure," she said.

Clarke said she was disappointed in the response from the Albany County District Attorney's office.

"They've pursued it in a very aggressive manner, which is quite dissimilar to how they've pursued other incidents," she claimed.

Clarke also said the racist attacks that came before and after the letter was published show exactly why it was needed. She said the letter was meant to open a side of the conversation about the incident that wasn't happening before.
No neutrality or support from officials? Would that there was some neutrality until all the facts were known. Ms. Clarke must have missed the support of Albany's president, Robert Jones, as well as that of Hillary Clinton, for the girls.
If groups like UCAAMI ever wonder why people allude to them with a certain degree of skepticism, it just may be due to statements like this from Clarke about the whole affair: "This incident happened no matter what."
No matter what?
Read the full article which includes the UCAAMI letter.
h/t to Ashe Schow.
RELATED: Campus hate crime hoaxes: A best-of list
Like The College Fix on Facebook / Follow us on Twitter
IMAGE: Shutterstock