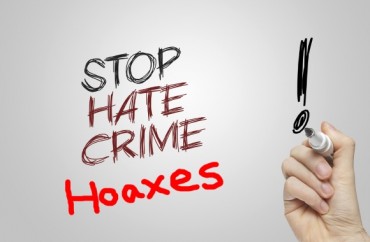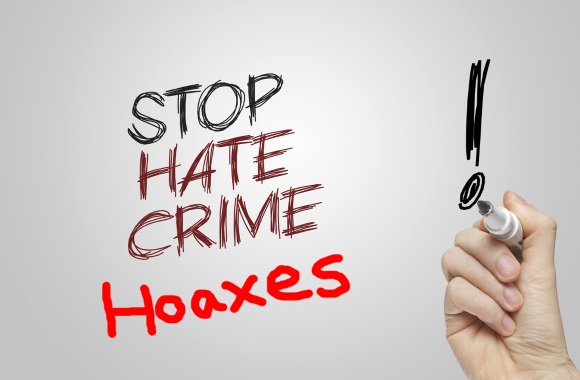 Various threats made online against minority students at a Pennsylvania high school are not hate crimes, West Goshen Township, Pennsylvania law enforcement has determined, as the suspect turned out to be a black student.
The 14-year-old student from West Chester East High School was charged yesterday with harassment, cyber bullying, and terroristic threats for posts he made on the "East Shade Room" Instagram page.
According to Philly.com, the threats included "Dirty Mexicans," "If you guys come to school tomorrow, you will die," and "I feel bad for y'all. Because y'all think it's a joke. Each and everyone on [sic] those n—s will be killed tomorrow."
Superintendent Jim Scanlon said police nabbed the suspect via subpoenas of Verizon and Instagram.
Despite the non-hate crime aspect of the matter, some (minority) parents and students remain displeased.
[…] several parents said they were concerned by the school's response. Some said they wished they had been notified in the morning with phone calls giving parents the option to keep children home. Others said students' concerns were "brushed off" and "dismissed" by the administration.

"Because they are minority students, the school district does not want to say, 'We have a problem,'" Dayna Spence said, echoing the sentiments of several other parents who said they believe school officials do not value the concerns of minority students.

Scanlon responded, "I know they're speaking from emotion. I do not know what it's like to be African American, because I'm not. My lens is from a 6-foot-2 white man. But I work very hard for cultural diversity and to eliminate racism." …

"It's still nerve-wracking," she said. "I feel like we're going to get dirty looks."

The student said this incident was far from the first time she has been concerned for her well-being.

"I've never felt safe at school," she said. "The only time I feel safe is when I'm in that room with BSU" (Black Student Union).

She said that during her freshman year, someone posted a picture on social media of a chocolate milk carton that had a stick-figure drawing of a lynching on it. The caption read, "Happy Black History Month," the student recalled.
Scanlon said the district "talks about racial issues often" and uses "equity teams and cultural teams devoted to inclusion." He added he plans to facilitate discussions about race with students in the days to come.
Hopefully, fake hate crime incidents will be among the topics … and not how they can be used as "conversation starters."
MORE: Fake hate again: Black student sends threatening 'KKK' message to her school
MORE: Activists continue to back SUNY-Albany hate crime hoaxers because … racism
IMAGE: Shutterstock
Like The College Fix on Facebook / Follow us on Twitter