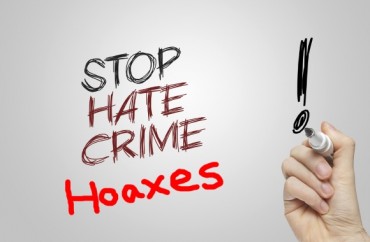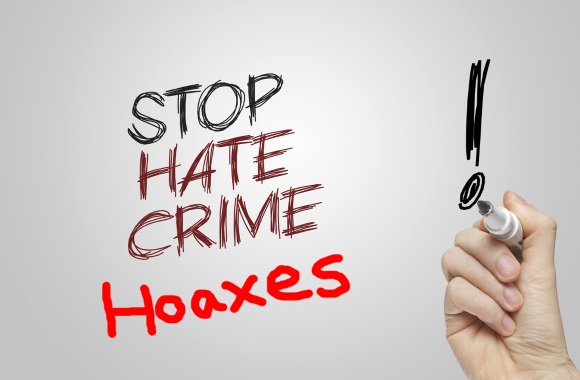 UPDATED
A trio of black SUNY-Albany students, who alleged they had been attacked and subjected to racist slurs by a group of white men on a bus at the end of January, have now been charged with assault themselves.
All three face misdemeanor assault charges, while two also are dealing with "falsely reporting an incident."
"Multiple videos of the incident" showed no evidence of the students' claims, instead proving they were the antagonists. This included the "assault [of] a 19-year-old white woman."
The women [Ariel Agudio, Asha Burwell, Alexis Briggs], all 20 years old, claimed they were attacked early on the morning of Jan. 30 while riding a bus. They claimed that they were called racial slurs and were physically attacked while bystanders looked on.

Police said surveillance and cellphone video, as well as eyewitness testimony, contradicted the women's account. The white men Agudio, Burwell and Briggs claimed assaulted them were actually trying to break up the fight.
RELATED: Campus hate crime hoaxes: A best-of list
"I especially want to point out that what happened on the bus was not a 'hate crime,'" University Police Chief Frank Wiley said in a statement, according to the Albany Times-Union.

The false report charge against Aguido and Burwell stem from 911 calls the women made reporting the incident. In one of the calls, Agudio tells the dispatcher, "It was a racial crime. They were calling us [N-word] and all this stuff … And if someone doesn't come and take this down or something, I'm going to call the news."
Democratic presidential front-runner Hillary Clinton herself had jumped into the fray by (prematurely) supporting the students:
There's no excuse for racism and violence on a college campus. https://t.co/ADVghl4iEv -H

— Hillary Clinton (@HillaryClinton) February 4, 2016
No word if there was an "oops" follow-up tweet.
UPDATE: Albany President Robert Jones, who, like Hillary Clinton, spoke out in support of the three students before all the facts were known, says he has nothing for which to apologize after a student in a letter to the Albany Student Press called for him to offer one.
"Given what was reported, what kind of position (would I) be in to question the veracity of the statement when it was given in a police report?" Jones said.
"Hindsight is always 20/20, they say, but I would not at this juncture do anything differently."
"We expect our students to tell the truth. It's a core value of any academic institution."
RELATED: The time administrators bemoaned a campus hate crime they knew was a hoax
RELATED: Tweets threatening to kill all black students at Kean U. posted by black female activist, police say
Like The College Fix on Facebook / Follow us on Twitter
IMAGE: Shutterstock