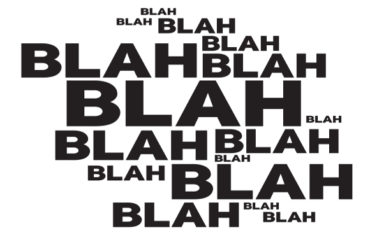 Late last week, progressive University of Virginia student groups held their annual "Disorientation" event to teach freshmen and transfer students all about racism and injustice on campus.
Organizations taking part in the session included Political Latinxs United for Movement and Action in Society, Young Democratic Socialists of America at U.Va., undocUVA, Asians Revolutionizing Together and U.Va. Beyond Policing.
According to The Cavalier Daily, though some activists complained UVA "has done absolutely nothing" to address racial issues, this year campus resident advisors "expect" freshmen to engage in a tour "centered around the history of enslaved laborers" at the school.
Leftist students want "peer-led conversations, informative seminars and classes" centered on race and racism which include the continuing push to "defund and abolish" university police.
U.Va. Beyond Policing and Student Council member Ceci Cain said "Policing in the Western world is meant to protect people that are not Black, brown and low income." Senior Donavon Lea added that UVA cops are "mostly perpetuating harm" and said he doesn't believe any student "would say they feel safer with them here."
MORE: UVA 'disorientation' event yammers about college's 'brutal, unjust legacy'
But in a demonstration of their arrogance, several anti-police activists noted they have been approached by university police department officials asking to discuss student groups' matters of concern — but the activists have refused.
The Young Democratic-Socialists of America's Sarandon Elliott said that when two of the officials — including the department's diversity, equity and inclusion manager — tried to meet with her, she ditched them.
"YDSA has absolutely no intention in speaking to UPD," Elliot said. "The first priority to me and the rest of Central Committee is to protect and ensure the well being of our members, and a lot of members would feel very uncomfortable."
Even though part of these UPD officials' duties include community outreach, Elliot and activist groups don't want them to even step foot in the Multicultural Student Center, a "place designed to be a safe haven for Black and Brown students at this predominantly white institution," according to Elliot.
Elliot encouraged students and others "serious about dismantling racial capitalism" (which includes police departments) to join the YDSA.
For her part, Cain said she knows campus police "are not interested in having personal, friend-like relationships with students," and believes any outreach is merely a cover for information and surveillance gathering.
MORE: Penn 'Disorientation guide' tells black students univ. is 'made up of people who hate you'
IMAGE: Nikita Konashenkov / Shutterstock.com
Like The College Fix on Facebook / Follow us on Twitter