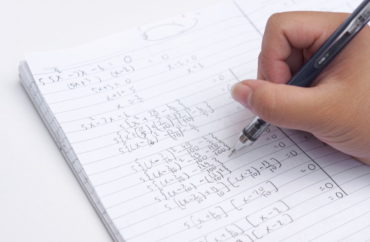 'We're realizing how much more of an active role dads are playing in their kids' learning,' says expert
At 42, I am fairly new to parenting. My daughter Sparrow is not yet two. My son Augustine is not yet two-months-old.
Between the two of them, and our 17-year-old dog Siska, there's a good likelihood I will not be sleeping in next Sunday, June 20, which is Father's Day.
Young children are the enemy of sleep, though they need it more than their parents do.
Just last night, the daughter woke up screaming at about 1:30. That woke the son, who also started up with the infant equivalent of "Feed me, Stanley!"
Bleary-eyed parents sized up the situation. I took the girl. The wife nursed the son.
Sparrow was disturbed and only half awake. She wanted up and out of her crib, but could barely stand. So I did what would bring her the greatest comfort at that hour. I sat her down in the chair with me and read books.
We read "The Bear Snores On," with its great rhymes, "The Staff," with its wonderful twist ending, "Guess How Much I Love You," with its playful back-and-forth between Little Nutbrown Hare and Big Nutbrown Hare, and "Caps for Sale," with its monkeys.
We also waded into "Princess Cora and the Crocodile" and determined that, while Sparrow's attention span is growing, that is probably too long of a book for past-midnight reading.
Sparrow finds books comforting because we have read to her from her earliest memories and intriguing because she understands that there are whole other worlds between those pages.
Right now, I'm doing all the heavy lifting. But she's working on her letters and her sounds. Pretty soon, she'll be helping me read, then doing it on her own.
"More is caught than taught," the saying goes. And it's true. Kids watch and listen to you intently, and often mimic you.
Many a parent has realized this after the kid uttered words back to you that you really wish you hadn't said within earshot.
(The best response is to not make a big deal of it. You'll only cement those words in their heads through emphasis.)
But a lot is explicitly taught, too.
Learning begins in the home. Even as some of that work is outsourced to schools, it still continues to happen in the home.
And increasingly, in these almost post-pandemic times, fathers are seeing that it doesn't necessarily happen on autopilot. While our kids can learn on their own, sometimes they need a little nudge and a little help.
Many fathers are rising to that challenge, according to a survey by the social learning community website Brainly.
"Case in point: a whopping 68% of dads reported helping their kids with their homework, much more often now than they did prior to the pandemic," Brainly announced in a news release.
Brainly found that in 10 states, fathers are now the person the kids turn to most often for help with homework. This was true in New York, Pennsylvania, Texas, California, Florida, and many others.
"These survey results further illustrate how this pandemic has changed nearly every aspect of our lives," said Patrick Quinn, Brainly's "parenting expert" and a father of three himself.
"As we slide into the summer months and families celebrate dads across the nation this Father's Day, we're realizing how much more of an active role dads are playing in their kids' learning and schoolwork," Quinn said.
That's both a comforting and a daunting thought for this dad, as Father's Day approaches.
MORE: Elementary school scraps homework, parents irate
IMAGE: wk1003mike.Shutterstock
Like The College Fix on Facebook / Follow us on Twitter