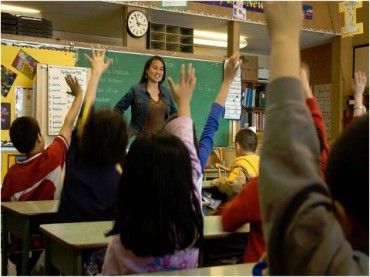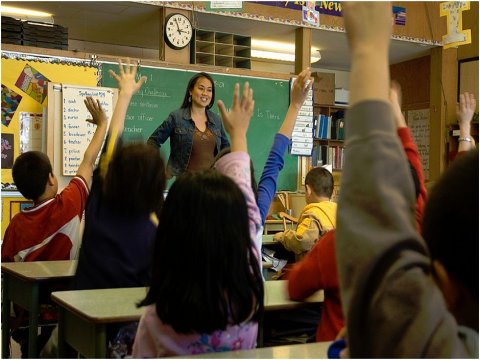 P.S. 116 in New York City has stopped assigning homework to its students, instead recommending they "read books and spend time with their family."
"The topic of homework has received a lot of attention lately, and the negative effects of homework have been well established," Principal Jane Hsu wrote in a letter to parents.
These negative effects, according to Hsu, include "frustration and exhaustion, lack of time for other activities and family time and, sadly for many, loss of interest in learning."
Hsu explained that the school spent more than a year "analyzing studies focused on the effects of traditional homework" and decided that it was more important for the Pre-K through fifth grade students to do activities that "have been proven to have a positive impact on student academic performance and social/emotional development" such as reading at their own pace and playing.

"In fact, you may be surprised to learn that there have been a variety of studies conducted on the effects of homework in the elementary grades and not one of them could provide any evidence that directly links traditional homework practices with current, or even future, academic success."

The change in homework policy is not going over well with parents, who have threatened to yank their kids from the school for fear they won't learn enough.

"They didn't have much to begin with, but now homework is obsolete," said Daniel Tasman, father of a second-grader at P.S. 116.

"They've decided that giving homework to younger ages [elementary school students] isn't viable. I don't necessarily agree. I think they should have homework — some of it is about discipline. I want [my daughter] to have fun, but I also want her to be working towards a goal."
Some parents said they have begun giving their children homework which they've created themselves.
Principal Hsu said P.S. 116's School Leadership Team did research into assigning homework in the elementary years, and found "no link" between homework and academic success.
h/t to Education Week.
Like The College Fix on Facebook / Follow us on Twitter
IMAGE: audio-luci-store-it/Flickr