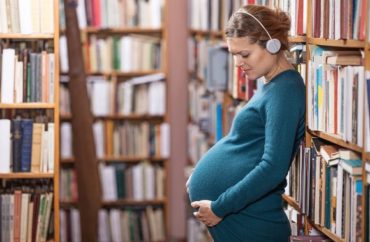 House bill would support female college students in carrying pregnancies to term
Legislation introduced in Congress seeks to require public higher education institutions to inform female students of their rights, options and available resources, excluding abortion, if they are pregnant or become pregnant.
The Pregnant Students' Rights Act, introduced by U.S. Representative Ashley Hinson, a Republican from Iowa, is in committee as of April 26. If enacted, the bill would require public colleges and universities to notify admitted and enrolled female students of Title IX rights and campus resources available to them in the case that they are pregnant or become pregnant. The resources would be focused on support for choosing life and not having an abortion.
According to the text of the bill, higher education institutions would be required to distribute information to students in a manner that would include information about resources available that "exclude abortion services," and that "help such a student carry their unborn babies to term."
These required notifications would need to be made through campus-wide emails or in student handbooks and must include information about how to file complaints in the event that their rights are violated.
The resources could also "include information on how to file a [Title IX] complaint" if the student believes her rights were violated on account of her pregnancy.
"Rep. Hinson hopes there will be bipartisan support for this important legislation that will empower young women to choose life and create the best future for themselves and their baby," spokesperson Sophie Seid told The Fix when asked if the Iowa Republican anticipated bipartisan support.
The Fix reached out to pro-choice, Democratic Senator Tammy Duckworth's office to ask if the senator would be interested in supporting the legislation. Duckworth gave birth during her time in the Senate. She also has worked to expand childcare options on college campuses. Her spokesperson Ben Garmisa has not responded to a request for comment sent in the past two weeks.
National pro-life organization has supported the legislation
Students for Life of America's Government Affairs Coordinator Brooke Paz told The Fix that the pro-life organization initiated discussions with the Iowa Republican. She told The Fix that SFLA "reached out to Representative Hinson's office to discuss the challenges pregnant and parenting students face on their college campuses."
"Throughout the last 11 months, we've been in constant communication with Rep. Hinson's staff, offering student testimony, statistics, other background information, and feedback on the bill text as they drafted the Pregnant Students' Rights Act," Paz said in her email.
Paz shared stories of multiple individuals who would have benefitted from this legislation, including a case in which "one student from the University of Northern Colorado aborted her baby because she feared losing her place on the volleyball team."
When the student later "learned that she was actually able to 'red shirt' [take a season off]…she was devastated."
"Had she been notified of her Title IX rights, she said she would have never aborted her first child," Paz said.
Paz also told The Fix about a 2021 study it conducted, which revealed that "only 2 in 10 students have basic knowledge of legal protections for pregnant and parenting students" and that "less than half of the students (45%) said they've seen resources for pregnant and parenting students while in school."
MORE: Bipartisan Senate bill would protect pregnant military academy students
IMAGE: Photobac/Shutterstock.com
Like The College Fix on Facebook / Follow us on Twitter