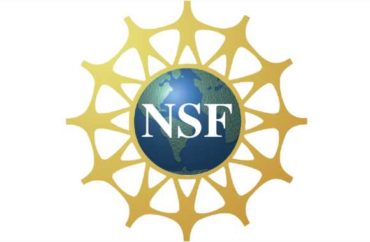 Despite the focus on misinformation, the abstract does not define the term 'misinformation'
A trio of science communicators from the University of Wisconsin-Madison's Department of Life Sciences Communication were recently awarded $576,061 by the National Science Foundation to help them "combat science-related misinformation and misperceptions" in black communities.
"Black American experiences can pose particular challenges for effective communication on issues related to science and medicine," states the award abstract.
It adds that "recent misinformation campaigns have increasingly sought to capitalize on beliefs underlying mistrust within Black communities to spread misinformation."
Misinformation and misperceptions "related to the COVID-19 pandemic are [the] most timely" information-based threats to black Americans, the abstract states, but the eventual findings of the project will hold "great promise for advancing research on science communication in emerging fields such as artificial intelligence, genetics and genomics, and more."
The three researchers include Professor Michael Xenos and Assistant Professors Todd Newman and Lillie Williamson.
Despite the focus of the three science communicators on misinformation, the abstract does not define the term "misinformation."
Similarly, despite their emphasis on the threat of "recent misinformation campaigns" that have "sought to capitalize on beliefs underlying mistrust within Black communities to spread misinformation," they do not provide specific examples in the abstract.
The College Fix reached out to Xenos, Newman and Williamson for clarification on these and other matters, but did not receive a response.
In an interview with the student newspaper the Badger Herald, Williamson cited historical examples, such as the Tuskegee syphilis study and Henrietta Lacks, that likely have led to medical mistrust in black communities, but also emphasized the current role of "medical racism," a term she did not define and for which she did not provide examples.
The project will be carried out over the next three years in partnership with healthTIDE, which describes itself as "a network of statewide and place-based community partners."
"Throughout the project," the trio state in their abstract, "a series of community conversations will support a rich dialogue between researchers and community members, ensuring that our insights and recommended communications strategies position Black Americans' lived experiences as integral to their engagement with scientific information, institutions, and careers."
As part of the project, the professors state they intend to work to "better understand the specific ways that underlying beliefs and worldviews about science and scientific institutions are related to scientific misperceptions among Black Americans…[and] develop and test communication strategies for more effective efforts to combat science-related misinformation and misperceptions."
To do this, they say they "will use Black American focus groups and national surveys with oversamples of Black Americans," as well as conduct "in-depth interviews with seasoned communication practitioners with a history of combatting misinformation in Black American communities."
Based on their findings from these focus groups, surveys and interviews, the trio write, they "will then develop a communications toolkit to guide other science communicators engaged in similar efforts across a range of science-related issues."
"Key strategies and messages from the toolkit will be evaluated in three national survey experiments administered to Black American samples."
Recent articles for popular news sites by Newman, as well as interviews he has given with other media outlets, provide some insight into what he views as medical misinformation.
Based on an April 2021 article in The Conversation that Newman co-authored with fellow University of Wisconsin-Madison science communicators Dominique Brossard and Emily Howell, and an interview he gave in an episode of the podcast Mission Forward, Newman's definition of misinformation would appear to be any information that contradicts the opinions or mandates of a select group of experts.
Discussing public health messaging in the context of COVID in the article in The Conversation, Newman and his co-authors heavily focused on messaging strategies for promoting acceptance of and obedience to public health mandates, such as hand washing, masking and vaccination. In his Mission Forward interview, Newman reiterated these points while warning of the dangers of giving the wrong scientists "platforms, and pedestals, and opportunities to be in positions of communicating."
"Not all scientists should be communicators," he said, "not all scientists because they have a PhD should be talking about COVID, if they're not studying public health or they're studying the disease clearly."
MORE: Public health professor criticizes biosecurity approach to COVID
Like The College Fix on Facebook / Follow us on Twitter