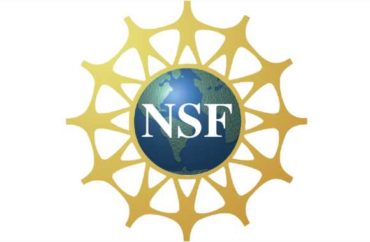 The federal government will soon begin asking for the sexual orientation and gender identity of PhD earners in addition to the typical demographic data it has tracked for decades.
Launched in 1957, the annual Survey of Earned Doctorates is overseen by the National Science Foundation, National Institutes of Health, the U.S. Department of Education and the National Endowment for the Humanities. It is intended to collect demographic and personal data on those who earned broadly defined research doctorates over the past year.
The demographic data it collects already includes traditional information such as sex, race and academic field, but the recent decision to include questions pertaining to sexual orientation and gender identity comes after years of pressure from both LGBTQ activists and some lawmakers.
The development was first reported by The Wall Street Journal on May 29 in an op-ed by renowned theoretical physicist Lawrence Krauss headlined "A Scientist's Sexuality Shouldn't Matter."
In it, Krauss — an open critic of diversity, equity and inclusion intrusions into STEM — argued that "asking about sexual preferences is a violation of privacy."
"Will the NSF next be asking how many sexual partners each degree recipient had during graduate school, in case promiscuous students are underrepresented?"
He added in his piece that such "personal matters are irrelevant to science and essentially invisible. In my 40 years in academia, I have worked with all sorts of colleagues and students. Many were highly eccentric, but that didn't matter if they were good scientists."
The new data will begin to be collected next summer under what has been billed as a pilot program through the annual Survey of Earned Doctorates, according to a May 2023 document regarding the project.
First, the doctorate earners are asked a simple question: "What sex were you assigned at birth, on your original birth certificate?" They are given two choices: "male" or "female."
The new additional questions include "How do you currently describe yourself? and "Do you consider yourself to be a gender minority?" Choices the scholars are given to describe themselves in some versions of the survey include: Non-binary, gender nonconforming, genderfluid and genderqueer.
Under sexual orientation, they may be asked whether they are: LGBTQ+, heterosexual, gay, lesbian, bisexual, queer or another orientation.
Scholars are given the option to "prefer not to answer."
LGBTQ activists played a role in the development.
An August 2018 letter to the NSF signed by numerous scientists and scientific institutions called on the NSF to include questions regarding sexual orientation and gender identity on the SED, as well as the National Survey of College Graduates and Survey of Doctorate Recipients.
The former is directed at college graduates with a focus on those in fields related to science and engineering; the latter is directed at those who have earned research doctorates in science, engineering, and fields related to health.
In the letter, the authors held that previous work had shown LGBTQ individuals are underrepresented in STEM and often face unsupportive or negative work environments.
They claimed if sexual orientation and gender identity data were properly collected through the listed surveys, the data could later be used by institutions, researchers, and agencies to inform diversity initiatives such as fellowships, scholarships, recruitment strategies, and interventions aimed at supporting members of the LGBTQ community.
By November 2018, Science reported the letter was instrumental in a decision by the NSF to test the feasibility of including sexual orientation and gender identity questions in their surveys, acknowledging that the inclusion of the questions was still in an early planning phase and would take time as there was a bureaucratic process changes to the surveys would have to go through and work that would need to be done to get the wording of the questions just right to ensure people understood the questions and that the wording would not deter people from answering the questions or cause people to refuse to complete a survey altogether.
Two years later though, some started to criticize the NSF for not moving fast enough or sticking to a timeline to include sexual orientation and gender identity questions on the 2021 National Survey of College Graduates, which instead only had a modified gender question with options other than male and female on a sub-segment of pilot surveys. Some at the time were also upset that the survey would include a question about sex assigned at birth.
In the years that followed, the criticisms continued, both over delays in the broad inclusion of the sexual orientation and gender identity questions on NSF surveys and the inclusivity of the questions themselves.
Several PhD students that co-authored a 2021 open letter to the NSF and a related Scientific American article complained NSF surveys sent to students and researchers were too limited in their gender options, lacking options such as "'agender', 'gender variant', 'two-spirit', 'non-binary', and 'genderqueer.'"
Columbia University Professor Jon Freeman, who co-wrote the first 2018 letter, wrote another letter to the NSF in January 2023, this one signed by 1,700 scientists, calling on the NSF to utilize more inclusive gender options on surveys, suggesting delays to do so were indicative of either unstated concerns about collecting the data or hostility to gender minorities, as well a violation of a 2022 executive order from President Joe Biden that included a section directing federal agencies to collect the kind of information Freeman had been exhorting the NSF to collect since 2018.
A February 2023 letter to the NSF signed by 18 senators reiterated the purported need to collect this data.
The College Fix reached out to Freeman for comment via email. In response, Freeman stated, "Yes I've been spearheading the effort," but did not get back to The Fix by the time of publication with responses to several more detailed questions.
According to a May 12 article in Nature, depending on the results of the pilot data, finalized sexual orientation and gender identity questions could be on the 2025 SED and the results available by 2026.
MORE: World's top theoretical physicist rejects DEI ideology, says it's anti-science
Like The College Fix on Facebook / Follow us on Twitter