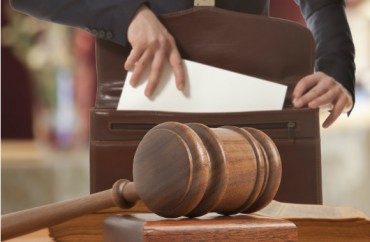 Remember the paroxysm of outrage that followed the allegedly weak sentence for convicted Stanford University rapist Brock Turner?
Even a 1.3 million-plus signature Change.org petition demanded the judge in the case be canned for failing "to see that the fact that Brock Turner is a white male star athlete at a prestigious university does not entitle him to leniency."
Across the pond, a female Oxford University student may get no jail time for assaulting her boyfriend — punching him in the face and stabbing him in the leg while in "an alcohol-and-drug-fuelled row" — because she has a bright future as a surgeon.
The Guardian reports Judge Ian Pringle said of defendant Lavinia Woodward: "It seems to me that if this was a one-off, a complete one-off, to prevent this extraordinary able young lady from not following her long-held desire to enter the profession she wishes to would be a sentence which would be too severe."
Woodward, who lives in Milan, Italy, with her mother, stabbed her then-boyfriend in the leg after punching him in the face. She then hurled a laptop, glass and jam jar at him during the attack on 30 September last year, the court heard. She was in court to hear the judge's comments.

The court was told that Christ Church would allow her to return in October because she "is that bright" and has had articles published in medical journals.

Mitigating, James Sturman QC said his client's dreams of becoming a surgeon were "almost impossible" as her conviction would have to be disclosed. She had had a very troubled life and was abused by a previous boyfriend, he said.

Woodward will be sentenced on 25 September. She was given a restraining order and told to stay drug-free and not to reoffend.
Now compare this to Turner who got six months in prison with the prospect of 14 years if he violates any terms of his probation, and is required to register as a sex offender for the remainder of his life.
MORE: Brock Turner's sentence is harsher than most people realize, lawyers say
MORE: Witches put an impotence hex on Brock Turner
MORE: Student does five years in prison for fake rape
Like The College Fix on Facebook / Follow us on Twitter
IMAGE: Shutterstock