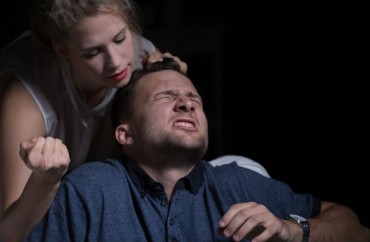 File the first complaint and get the upper hand
Robby Soave from Reason has said that campus sexual-assault investigations have morphed into a race to the Title IX office, because whoever files the first complaint (usually female) tends to win.
Judging by a lawsuit filed against the University of Pittsburgh last month, it might also work in police investigations – even if a male is the first to complain.
The Pitt News reports on the dispute between two law students, in which both police and Pitt took the male student's side from the start, and their dueling protection-from-abuse orders.
Hannah Rullo sued the university in federal court alleging that it tried to dissuade her from filing a Title IX complaint against Leonel Enrique Mendieta, whom she had been dating before they both enrolled in Pitt Law, and consistently "mistreated her."
When she called police after the two had dinner and returned to her apartment, alleging that Mendieta "beat her after he got drunk," police instead arrested Rullo.
Mendieta was the first to file a PFA order, followed the next day by Rullo. They both alleged the other punched them, but Rullo said she thought he "might have his gun on him." Both had bruises from the encounter.
He was also the first to tell the associate dean of students at Pitt Law, Kevin Deasy, about the encounter, but apparently didn't file a formal Title IX complaint until a month later – after a Pitt Title IX officer, Kristy Rzepecki, tried to talk Rullo out of filing her own complaint against Mendieta.
Deasy had urged Rullo to take a leave of absence, which she later learned had been forced on her without her knowledge. At a meeting to discuss the leave of absence, Deasy told the female student she had already been found "guilty" by the Title IX office and that it wasn't his job to "compare bruises" between her and Mendieta.
The alleged sharing of unflattering photos of Rullo by Mendieta's friends also figures into her lawsuit against Pitt.
She alleges that Title IX officer Rzepecki accused Rullo of lying about her mugshot being passed around, and laughed at Rullo when she said a "somewhat revealing Halloween costume" was being shared, as well.
Rzepecki later accused Rullo of making false allegations, and both the Title IX office and a review board found her responsible for dating violence under the code of conduct. She was suspended until this fall, put on disciplinary probation and forced to take a Title IX workshop.
Read the article, which has more documents filed in court.
MORE: Female expelled for rape claims male filed complaint because friends 'teased' him
IMAGE: Photographee.eu/Shutterstock
Like The College Fix on Facebook / Follow us on Twitter