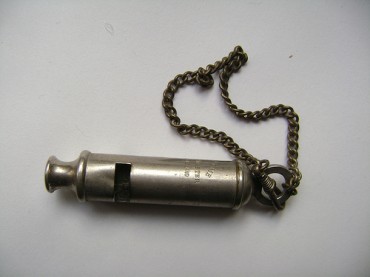 In the span of two weeks in Colorado, a series of rape prevention advice from campus officials and a Democrat state lawmaker has prompted outrage and concern across the nation – as well as among some female colleges students to which the suggestions were directed, who called the ideas insulting, ineffective and ludicrous.
The rape prevention tips published by the University of Colorado at Colorado Springs advised women to deter attackers by telling them they have a disease, or are menstruating, or are about to vomit or urinate.
Meanwhile, as the Colorado House conducted hearings on a controversial gun control bill that would, if approved, make the state's colleges gun-free zones, Democrat Rep. Joe Salazar said on women's personal safety on campus: "It's why we have call boxes, it's why we have safe zones, it's why we have the whistles. Because you just don't know who you're gonna be shooting at."
Although the university has since taken down the tips and campus officials and Salazar has apologized, the notions have sparked outrage. Several female college students, in interviews with The College Fix, said they're insulted and angry.
Colorado School of Mines graduate student Margaret Albert, 24, said Salazar is out of touch with the realities women face.
"His speech demonstrated a severe lack of understanding of what it is like to be a young woman on a college campus today," she said.
She added women have a Constitutional right to defend themselves.
"If I as a woman am guaranteed the right to my body and the decision-making over any extension of my body, then why is my intuition regarding a threat to my body not trusted," she said. "This debate is not about gun safety; it is about my right to choose how I protect myself."
Cassandra Enomoto, 28, a senior at CU Colorado Springs, said the suggestions broached on rape prevention in her state recently degrade the victim and do not empower women.
"Do you think a rape whistle is going to help me?" she said. "That's ludicrous."
In fact, Enomoto said she is one of the few students who possess a concealed carry permit on her campus, and her peers are often surprised to learn this and immediately tense up. But she said she reassures them by explaining she took a lengthy gun safety class and "learned to use it properly and safely."
"People like me don't walk around thinking they are going to hurt other people," she said. "It's not me you have to worry about."
As for the rape prevention tips doled at on her campus, she said they're horrible.
"They have a rape prevention class here on campus," she said. "I hope they aren't teaching that to women."
One tip read: "Tell your attacker that you have a disease or are menstruating." Another stated, "Vomiting or urinating may also convince the attacker to leave you alone." And still another offered: "Kick off your shoes if you have time and can't run in them." "If your life is in danger, passive resistance may be your best defense," read another.
The topic of rape and sexual assaults on college campuses has taken center stage in Colorado recently as a bill before the state legislature, if passed, would enact a statewide campus gun ban, making colleges "gun-free zones."
And while many Colorado Democrat lawmakers and campus officials support protections for women that don't involve guns, there's plenty of Colorado college students who support campus concealed carry laws, according to Colorado State University senior Rachel Drechsler, 23.
She said her legislative politics class took a poll and the overwhelming majority of her peers, both Democrats and Republicans, said they felt safer on campus knowing that if a hostile situation arose, one of their peers would have at least the opportunity to take out the threat rather than having to wait for the police to arrive.
Drechsler, part of the Victim's Assistance Team on her campus, added that "the biggest misconception about sexual assault on a college campus and in general is that stranger rape is what we as students should be most worried about, because in reality, acquaintance rape occurs far more frequently."
"Sexual assault can happen at any time of day, so the idea of 'safety' may not be the best approach to preventing sexual assault," she said. "The only person who is capable of preventing sexual assault is the perpetrator. To preach vomiting or urinating illustrates ignorance to the core cause of sexual assault in society: power, privilege, and not taking 'no' as meaning exactly what it states – no."
Fix contributor Aslinn Scott is a student at the University of Colorado – Boulder.
CLICK HERE to Like The College Fix on Facebook.
IMAGE: Sharon Hall Shipp/Flickr