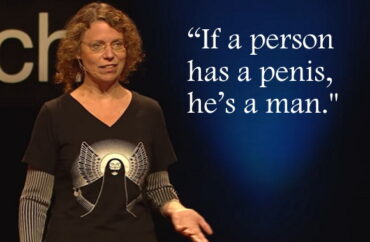 An artist who has voiced staunch criticism of transgender ideology — she refuses to back down from her statement that "if a person has a penis he's a man" — was disinvited this week from giving a guest lecture at Northeastern University Oakland.
Nina Paley, an illustrator, was told roughly an hour before the guest lecture was scheduled to begin that she was not welcome, according to screenshots of the email the artist posted on her website.
"We at Northeastern University stand for inclusion and diversity. We stand against your stance with TERF as expressed on your website and will therefore have to cancel our lecture today and withdraw this invitation," states the email from the lecturer, Parul Wadhwa, who had initially invited Paley to speak to students in her animation basics class.
Paley, who has been disinvited from colleges before due to her stance against transgender ideology, wrote that she feels like "Charlie Brown trying to kick Lucy's football."
"Today I was supposed to speak to an animation class via video. College I'd never heard of, teacher I'd never heard of, small thing, figured they knew who I was. Made plans, blocked space in my calendar. Barely an hour before I'm supposed to log onto their zoom link, I get this," Paley wrote Tuesday, posting the email from Wadhwa.
"I will never accept another speaking invitation unless they promise not to do this. Every time I think, 'good, they don't care, it's blown over,' and EVERY TIME this happens."
Fuck. This. Shit. https://t.co/bd4ihU4R3S

— Nina Paley (@ninapaley) November 14, 2023
Paley came out against transgender ideology in 2017 and has been an outspoken critic ever since.
She is best known for her animated features "Sita Sings the Blues" and "Seder-Masochism."
Earlier this year, IndieGoGo canceled her "Agents of H.A.G" comic book after a successful fundraising campaign. On her online store she quips it's the "comic book that graphically predicted its own cancelation!"
"Regardless of political positions, people need to step up for free speech and tolerance," Paley wrote on her website. "I have always supported the right to speak for everyone, especially people I disagree with. That's what free speech is about. The alternative is fascism, which the 'left' seems to be hell-bent on creating, even more than the 'right' they claim to 'resist.' They actually share the worst values of those they claim to oppose."
MORE: Check out The College Fix's Campus Cancel Culture Database
IMAGE: YouTube screenshot
Like The College Fix on Facebook / Follow us on Twitter