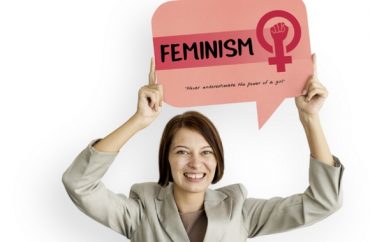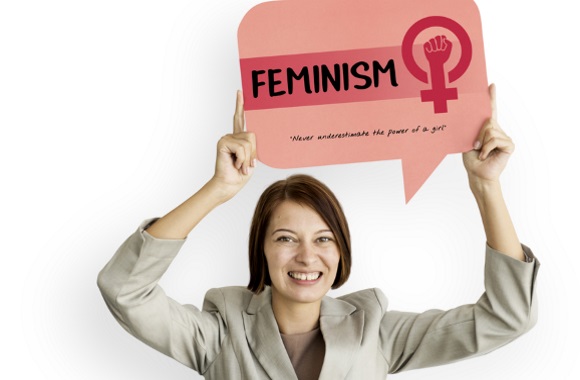 Must protect students from Trump-inspired 'bomb threats'?
Hundreds of professors are refusing to "comply" with America's new president, pledging to resist what they call the "instantiation of autocracy" and a "perversion of democracy."
"A Statement by Feminist Scholars on the Election of Donald Trump as President of the United States" denounces Trump as an "avowed sexist" and "unrepentant racist" elected by a "sizeable [sic] minority" of Americans.
"The political shift we are witnessing, including the appointment of open bigots to the president-elect's cabinet, reaffirms the structural disposability and systemic disregard for every person who is not white, male, straight, cisgender, able-bodied, and middle or upper class," reads the statement.
From community colleges to Ivy League institutions, across a wide spectrum of disciplines, academics have attached their names to the 584-word document, which also denounces "settler colonialism" abroad and Trump's plan to build a southern border wall.
MORE: 'Income inequality' prof donates more than $100k to stop Trump
But how these instructors plan to resist Trump within the classroom remains ambiguous.
Thirteen professors answered emailed questions from The College Fix asking how they will enact their pledge to "reject calls to compromise, to understand, or to collaborate" in the wake of Trump's victory.
It appears pushing an anti-Trump, progressive agenda will be their main course of attack.
Aside from condemning Trump personally, the statement peddles its own political agenda and calls for "creative solutions to address the immediate needs of those who will be acutely affected within the first 100 days of Trump's presidency":
We must protect reproductive justice, fight for Black lives, defend the rights of LGBTQIA people, disrupt the displacement of indigenous people and the stealing of their resources, advocate and provide safe havens for the undocumented, stridently reject Islamophobia, and oppose the acceleration of neoliberal policies that divert resources to the top 1% and abandon those at the bottom of the economic hierarchy.
No singular plan of attack
Though the statement pledges its signatories "cannot and will not comply," comments from those who responded to The Fix suggest they do not have a shared, singular plan to carry out their ideals.
"I will not collaborate with those who condone violence towards migrants, refugees, or anyone who is disenfranchised through systemic violence including poor white workers," said Jonathan Singer, a professor of social work at Loyola University Chicago.
Rebecca Zorach, who teaches art history at Northwestern University, said she will not pretend Trump's presidency is "normal."
MORE: Prof tells students a vote for Trump is a vote for war
"I am more concerned about making sure students who are targets of this regime and its followers are physically safe, in the present environment of physical attacks, harassment, bomb threats and the like," Zorach said without giving specific examples of such threats.
For a professor of Slavic languages and literature at the University of Illinois, the pledge means "organizing events on my campus that pull together student, faculty and staff groups, including labor organization."
A statement by feminist scholars on the election of Donald Trump as President of the United States by The College Fix on Scribd

Harriet Murav said she will also call out hate episodes and speak to her students when the news is distressing, but did not give examples of what might prompt such action.
University of California-Santa Cruz Psychology Prof. Margarita Azmitia said she will encourage her students to work for social justice, as her courses touch on privilege, race/ethnicity, social class and disability.
But she opposes "collaborating with the Trump agenda or his horrendous appointments for key government positions," saying his election is giving others the chance to voice their racist, sexist and classist prejudices. Azmitia didn't provide any concrete examples of how that pledge would work in practice.
At least one professor implied she will explicitly speak out against Trump before her students.
Stephane Dunn, a professor of film and English at historically black Morehouse College, said her resistance must be communicated strongly and consistently, verbally and in writing, "in the classroom and beyond."
MORE: Morehouse prof calls blacks meeting with Trump 'mediocre Negroes'
She "felt strongly" about signing the pledge with her real name, "not anonymously," so she could walk the walk for her students.
They should "resist and challenge the inhumanity, moral failure, and divisiveness that appears to have 'won' the election when we believe that this [does] not represent who the majority are or want to be as a nation of people in the 21st century," Dunn said.
But her implication that she will speak against the president regularly in class – and expect students to do the same – diverges from the majority of the professors The Fix reached.
Trump supporters may get a fair shot
Many said the pledge was theirs alone, not one they will shove down the throats of those they teach.
"It was my pledge, not my students," said Singer, the Loyola professor: "My classrooms are spaces where I welcome and encourage debate and discussion."
Despite their deep-seated dislike and distrust of Trump, the professors suggested they will seek balance when interacting with Trump supporters in class.
MORE: 'Teach-in' profs lay out vision for 'resisting' Trump
"Our opinions as scholars and individuals do not predetermine our professionalism as educators," said George Mason University Prof. Noura Erakat, who added her classroom is "always a safe space."
She said the implication that signatories can't be fair to Trump supporters "assumes that somehow being committed and taking strong positions compromises our ability to instruct students."
Two professors cited their ability to have civil dialogue with Trump-supporting relatives.
Azmitia of UC-Santa Cruz said she wouldn't urge students in class to take up the pledge: "They have right to have a position, but I will not let them disrespect students who have a different opinion nor allow other students to disrespect them."
Susan Reverby, professor emerita at Wellesley College, said she doesn't believe it's her purpose to urge students one way or the other.
"We have dialogues in my classes, not monologues," she said.
Meanwhile, Singer said he's already had "amazing" conversations with Trump supporters in class.
"When people interact with each other and come to an understanding (not necessarily an agreement) it affirms our basic humanity."
MORE: Cal State prof demands Twitter ban Trump for his climate views
Like The College Fix on Facebook / Follow us on Twitter
IMAGE: Rawpixel.com/Shutterstock