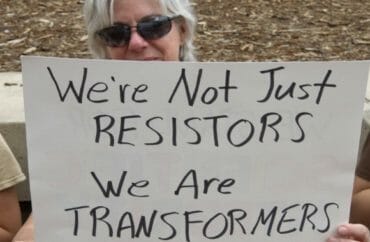 Event seeks to embed social justice into science for 'progressive social change'
Scientific inquiry has long been considered a stalwart of observation and objectivity, but one effort underway by some researchers prioritizes applying a "critical social justice lens into science," according to an upcoming event at UC Santa Cruz.
The event, what organizers dubbed "Feminist Science," describes the effort as a method that infuses social justice, inclusion and equality into science to advance progressive social change.
"Research Justice 101: Tools for Feminist Science" will be hosted at the Northern California school next week and teach researchers how to "practice a socially just science," according to the event's description on the university's website. Researchers at UC Berkeley and other nearby schools have been invited to attend.
"Participants will be challenged to apply principles and practices of justice to their own work, interrogating questions such as: Who benefits? Who is harmed? Who is most vulnerable? … And ultimately, who do we do science for, and why? The workshop will conclude with practical skills and resources for participants to push their research communities to be more inclusive, equitable and attentive to social justice," the event description states.
The workshop is hosted by Free Radicals, described as "a collective that envisions an open and responsible science that works toward progressive social change."
The College Fix reached out to UC Santa Cruz officials to ask whether feminist science should trump the long-established scientific method, and whether the institution would support the implementation of such an agenda into its curriculum.
Scott Hernandez-Jason, a spokesman for the school, did not answer specific questions but instead referred The College Fix to the event's hosts, a Los Angeles-based community organization called Free Radicals.
The mission of the Free Radicals is to enact political and social change by advocating scientists "think through the hidden assumptions in their methodological approaches and challenges researchers to think more deeply about the political implications of their work," its website states.
The Free Radicals could not be reached on Tuesday by The College Fix to discuss how they would respond to those who may view their effort as a manipulation of science to advance an identity politics-driven agenda.
The event is sponsored by UC Santa Cruz's Science and Justice Research Center, self-described as a "globally unique endeavor" that works to build on the school's "historic commitments to socioecological justice and strengths in science studies and interdisciplinary research."
The "feminist science" workshop will be led by Paloma Medina, a second year Ph.D. student in biomolecular engineering and bioinformatics at UC Santa Cruz who also helped initiate the Queer Ecologies Research Cluster, according to the event page.
The Queer Ecologies cluster is a reading group that discusses how evolutionary and ecological science has informed what is "natural" about human sexuality to delineate certain sexual behaviors as normal or aberrant, according to their website.
The group appears to argue that social and cultural norms throughout the ages have had biased science toward validating certain sexual behaviors and gender identities while invalidating others, according to its online statements.
MORE: 'Ecosexual' professor spurs movement: Have sex with Earth to save it
IMAGE: J. Bicking/Shutterstock
Like The College Fix on Facebook / Follow us on Twitter