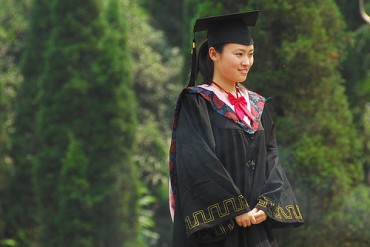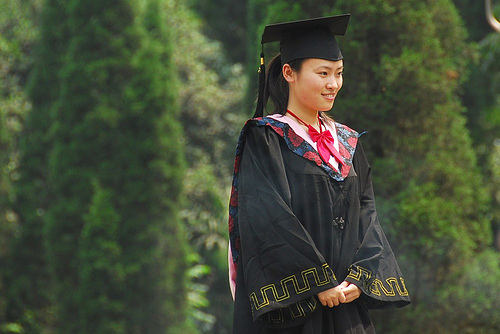 A recent full-page ad in MIT's The Tech student newspaper that sought an Asian egg donor with a high grade-point average has drawn the ire of two campus feminist groups, who in an op-ed called it racist, sexist, misleading, and said it promotes stereotypes.
But their complaints prompted a backlash of criticism from several students and alumni who posted anonymous online comments about the women's guest column, saying their complaints – published this week – were hypocritical and wrong.
"I think it is you who is being sexist by wishing to deny women the right to make their own choices," one commenter argued. "Your attempt to 'protect' women seems to me replete with overtones from a regime that women seek to overthrow every day."
Stated another: "As a recent alum and current medical student who is hoping to donate her own eggs in future, I hope everyone also considers the altruism also involved in these processes. … Is it bad, as an MIT educated female, to WANT to give eggs to a couple who would clearly appreciate and nurture the traits I might be able to pass on?"
The comments were prompted by the guest column written on behalf of the executive boards of Graduate Women at MIT (GWAMIT) and [email protected]
"The ad reeks of privilege and ignorance, as a couple seeks to manufacture its dream baby by placing all hope on a stereotype," it stated. "We wrote this … to highlight the racist and sexist roots of the ad, protest its placement in The Tech, and to expose the creator's offensive posting. The capitalist system we live in allows people to place a market value on a product they desire — in this case the eggs of an imagined, Ivy League, perfect-SAT-scoring, 21-year-old Asian woman."
The op-ed goes on to state:
The posters of the ad specifically demand an Asian woman, preferably Chinese, who will fit their bill. Under this system, the onus is on an individual, in this case a young college student, to take care of herself financially through supposed "choice" — that is, choose from a position of financial vulnerability (the position of so many students) to do something that would otherwise be unthinkable. We should not tolerate a system that permits racial profiling for the benefit of those with wealth, while dumping responsibility upon those with less power.

What is not mentioned in the ad is the highly hazardous health consequence such a young woman would face were she to go through this procedure. … It is a sad reminder of a long history of the sexualization, stereotyping, and objectification of Asian women. … This couple's ad perpetuates a line of "race thinking" — racism under the guise of science.

… Furthermore, even the most cursory Internet sleuthing shows that this ad may not be quite what it seems. … The ad's author … may not be who he claims … (a white man and Chinese woman couple seeking to have a child), not to mention the blatant racism, classism, and sexism in his preference for sperm recipients and his creation of a noticeably egotistical sperm donation program. …

It is inappropriate for a university publication to publish a solicitation for student egg donations from anything other than a licensed clinic, let alone an apparently unverified private individual. To put it succinctly, a school newspaper is not the place for this kind of advertisement.
But one online commenter noted that "in March 2012, The Tech ran a much smaller (and less prominent) ad seeking a woman 'intelligent, attractive, healthy, and under the age of 28 with a tall/lean/athletic body type,' for $25,000 plus expenses. That ad ran five times, or so it seems from a cursory look."
And nary a peep from MIT feminists.
Another responder argued: "This letter is a huge and lengthy overreaction by someone who seems to be pretty thin-skinned. The ad was by an Asian couple who quite reasonably want to ensure that they have the best chance of having a smart and accomplished kid. Being Asian they are naturally looking for a smart Asian woman which is reflected in the title; how on earth is this stereotyping?"
Said another: "Selecting an egg donor, much like selecting a life mate is an incredibly personal decision that shouldn't be judged by you or anyone else in the world."
The comments prompted one of the column's authors to further defend their position.
"I ask that we please consider the economy within which people make choices: a privileged couple (privileged in economic-racial-gendered ways) 'choosing' to pay for an egg donor and the harvesting process; a young woman 'choosing' to have her eggs harvested," she stated. "How do people come to the point at which they make these choices? It is precisely the illusion of 'choice' that we wish to destabilize."
"I do HOPE that our community members at MIT take notice of omnipresent demands/ads like this that highlight how very raced, gendered, and imbalanced our local world is."
Click here to read the entire guest column, plus its comments.
Click here to Like The College Fix on Facebook.
IMAGE: Faungg/Flickr