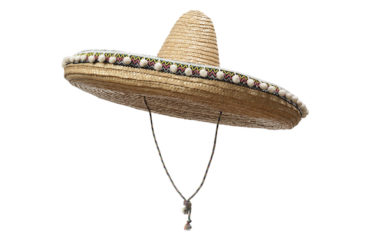 Students donned sombreros, fake mustaches
Students at the University of Lynchburg in Lynchburg, Virginia are under investigation after they allegedly hosted a "fiesta-themed" party at an on-campus location at which they wore sombreros and fake mustaches and sported drawn-on tattoos.
Local news station WDBJ7 reports that students at the private Christian university hosted the party last Friday, after which photographs circulated of partygoers in the purportedly offensive costumes. In one picture, a young man is wearing a sombrero, while another holds up a bottle of Tabasco sauce.
In another photograph, a young man is dressed up apparently to resemble a member of a street gang, sporting what appears to be a gang-related mock tattoo on his neck. The caption on the second photo reads: "Hola señor."
One Twitter user who claimed to be a student of the school posted the photographs on his account and demanded "disciplinary action now" from the university.
So, some students at my school threw a "Mexican" themed party!

This is what we call cultural appropriation, stereotyping, and absolutely disrespectful.

I want disciplinary action now! @lynchburg pic.twitter.com/l8dK6vPR1q

— Darian (@dariiiooon__) November 16, 2019
WDBJ7 reports that the school is considering pursuing sanctions against the students who dressed up in the costumes:
Aaron Smith, Dean of Students, said the pictures are concerning and his office is working to determine any disciplinary actions.

"We take incidents like this very seriously because we don't want anyone in our community to feel marginalized," said Smith.

Smith noted the incident comes at a time when the university has been striving to promote diversity. They opened the Office of Equity and Inclusion about two and a half years ago.

"We started it because we heard the voices from some of the marginalized communities on our campus," said Smith. "The more we hear those voices, the more we want to listen."
The news station said some students are planning a walk-out this afternoon. "We will share stories, we will educate, and most importantly we will make a difference!"
MORE: University president apologizes for wearing a sombrero
IMAGE: Creative Studio / Shutterstock.com
Like The College Fix on Facebook / Follow us on Twitter