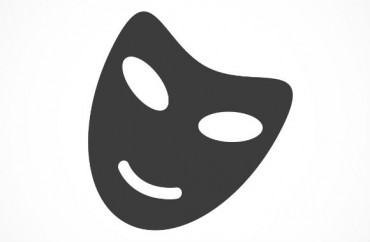 A college performance from 1967 has come back to haunt the governor of Alabama.
Governor Kay Ivey, an alumna of Auburn University, allegedly had dressed up in "blackface" for a sorority skit that year. The College Fix first reported the news back in February in a story about college yearbook blackface controversies. At the time, Ivey denied she was a participant in the skit.
However, according to AL.com, last week a 1967 radio interview was discovered at Auburn in which Ivey's then-fiancé said the governor indeed donned black makeup for a skit "at a Baptist Student Union party."
Days before the interview was unearthed, "rumors circulated" that Ivey had been contacting state lawmakers to offer apologies.
"I have now been made aware of a taped interview that my then-fiancé, Ben LaRavia, and I gave to the Auburn student radio station back when I was SGA Vice President," Ivey said in a video apology. She noted that she didn't recall participating in the skit, but would not "deny what is the obvious."
"As such," Ivey added, "I fully acknowledge – with genuine remorse – my participation in a skit like that back when I was a senior in college."
Nevertheless, harsh criticism rolled in with some demanding she resign:
"If she did that she is insensitive. She needs to step down. She needs to be governor of all people," Rep. John Rogers, D-Birmingham, said. "It is not acceptable any time or place. Do us a favor and step down."

"It may have been 52 years ago when the skit happened, but it apparently still shapes who she is today," Alabama NAACP President Benard Simelton said in a statement. "She refused to meet with the NAACP two years ago to discuss race relations in Alabama. She has not taken steps to expand Medicaid in Alabama, she gladly signed bills to protect one of the most racist American symbols, the Confederate flag and monuments."

[Democratic US Representative Terry Sewell said] "Racism – in any of its forms – is never acceptable, not in the 1960s and not now. Governor Ivey's actions were reprehensible and are deeply offensive. Her words of apology ring hollow if not met with real action to bridge the racial divide.

"To truly move forward, we must engage in an open & honest dialogue about race and our state's painful past to ensure no group of Alabamians feels marginalized. Alabama cannot escape its painful history without reconciliation & Gov. Ivey's admission today only deepens open wounds."
Republican State Representative Mike Ball retorted "Obviously, somebody found something stupid she probably did when she was in college […] people do stupid things when they are young. I know that I'm not the same person that I was when I was that age."
The Alabama GOP tweeted that it continues to support Ivey:
"The Alabama Republican Party appreciates and supports @GovernorKayIvey taking ownership of and responsibility for this 50 plus year old incident."
Read #ALGOP @ChairmanLathan's full statement:https://t.co/DZEtmxdS9n#alpolitics

— ALGOP (@ALGOP) August 29, 2019
MORE: Over a dozen universities now face blackface yearbook controversies
MORE: U. Oklahoma president called 'tool of whiteness' after blackface incident
IMAGE: VectorDOTdesign / Shutterstock.com
Like The College Fix on Facebook / Follow us on Twitter