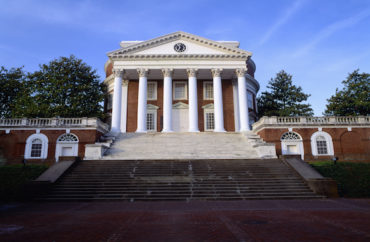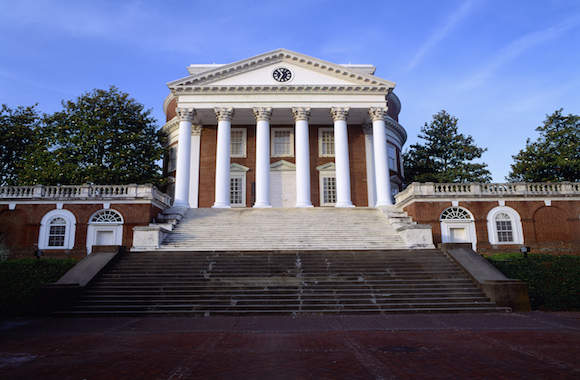 More than a dozen universities are now embroiled in blackface yearbook controversies after students, alumni, journalists, activists and others have begun searching the aged tomes for examples of blackface.
Most of the examples causing controversy stem from decades-old publications. No photos from the 1990s or 2000s have emerged.
But as these old images "continue to be uncovered, colleges are forced to confront reality that institutions were hostile to black people and others — well after they desegregated," notes Inside Higher Ed.
The trend emerged after a medical school yearbook photo of Virginia Governor Ralph Northam, a Democrat, was discovered earlier this month that showed him either in blackface or a Ku Klux Klan costume. At first he apologized, then denied the photos are of him, but admitted he once donned shoe polish to dress as Michael Jackson.
Many called for Northam to resign in the wake of the findings. Then came news that Virginia's Attorney General Mark Herring admitted to wearing blackface to a college party in 1980.
As for Northam's alma mater, the president of Eastern Virginia Medical School has apologized for a pattern of "shockingly racist" photos in the school's yearbooks and has hired lawyers to investigate the medical school's past and current culture, the Richmond Times Dispatch reports.
The controversy has prompted other yearbook searches and similar discoveries, sometimes putting both Democrat and Republican politicians in the hot seat.
In Northam's home state, the University of Virginia has also become home to controversy surrounding images that have come to light recently of former students in blackface as well as a staged lynching. Most of the images come from the 1920s, 1950s and 1970s.
University President Jim Ryan has denounced the images as "extremely offensive and painful to view." The President's Commission on the University in the Age of Segregation is studying the issue and plans to report its findings and possibly host a series of community meetings, the Cavalier Daily reports.
Also in Virginia, photos from a 1968 yearbook at Virginia Military Institute and from 1980 at the University of Richmond have been identified with blackface and KKK images, Inside Higher Ed reports.
Now State Senate Majority Leader Tommy Norment, a Republican, has been identified as one of the editors of the 1968 VMI yearbook, drawing criticism.
"In a statement, Norment condemned the use of blackface; he also asserted he was not featured in any of the photographs and did not take any of the pictures. He said he was one of seven people who worked on the yearbook and 'cannot endorse or associate' himself with everything in it," Fox News reports.
At Richmond, Ronald Crutcher, the institution's first black president, said in a statement that the photos "reflect a past that must be reconciled and understood. We do not intend to forget or erase those moments. Rather, we must examine and understand our history so that we may become the more inclusive community we aspire to be."
In the next state over, one of the first yearbooks to come under examination from student critique was at the University of Maryland, where a student discovered images in old yearbooks of former students dressing in blackface while holding a sign that read, "GHETTO," among other similar pictures.
went on a mission at work to find blackface in old UMD yearbooks and it only took me 5 mins lol pic.twitter.com/BLQc8If7aw

— not 𝐜𝐚𝐦𝐢𝐥𝐥𝐞 (@metapodsalad) February 7, 2019
The published photos of former students in blackface were spotted in a 1960s UMD yearbook with captions stating that they were taken at a fraternity's inaugural event. They gained a response from the university's president, Wallace Loh, who stated in a tweet the images are "profoundly hurtful and distressing. Traditions like this reflect a history of racial prejudice and do not convey what we seek to embody today."
Similar images were also uncovered at George Washington University, which included photos from the 1960s of students wearing KKK hoods at a fraternity function, other students in blackface, and KKK hoods in what the university paper reports to be an "annual theater show."
GWU President Thomas LeBlanc recently addressed the findings by saying "it's important for us to acknowledge our history, even when we don't like what we see."
"Racism has no place at GW, and we will work every single day to create a welcoming, inclusive community for all. And we will continue to learn from our past and try to be more inclusive now and in the future," LeBlanc concluded.
A university neighboring GW, American, has also uncovered 15 yearbook photos "of concern" and four photos of students in blackface, the campus newspaper The Eagle reported.
"The images we have found require more than discovery, transparency, and apology; they deserve candid acknowledgement and action," two administrators wrote to the campus community. "As we further develop our Plan for Inclusive Excellence, we must understand where we have been to inform where we are going."
Over at Virginia Commonwealth University, which was created in 1968 when the Richmond Professional Institute and the Medical College of Virginia merged, blackface photos were found in yearbooks prior to when the colleges merged, as well as one from 1989 from a VCU yearbook.
They were dug up by the student newspaper The Commonwealth Times, which obtained a statement from the campus spokesman that there "is no excuse for callous indifference toward one another, whether evidenced in a yearbook from decades ago or today in a social media post."
While many of these examples are clustered in Maryland and Virginia, there are more popping up in other states as well. The University of Mississippi and Mississippi State University are dealing with their own blackface and KKK yearbook pictures.
And controversial photos from 1979 of a mock KKK lynching were uncovered in a University of North Carolina yearbook by a reporter in that state. The photos were swiftly condemned by the university's president.
Randomly flipped through the 1979 UNC-Chapel Hill yearbook today just to kill some time, and found this photo on one of the fraternities' pages. Holy shit. pic.twitter.com/jDjaMLAFl1

— Colin Campbell (@RaleighReporter) February 6, 2019
Meanwhile, a free digital archive of yearbooks from North Carolina colleges is seeing twice its normal number of visitors, the News & Observer reports. Blackface and similar photos have since been found in yearbooks at nearby Elon and Wake Forest universities as part of "internal yearbook reviews," the Observer reports. Again, more condemnations for campus leaders ensued.
At Auburn University in Alabama, a minstrel show photo hosted by a sorority that Gov. Kay Ivey was in drew headlines as well. But the Republican politician pointed out she is not in the photo and had no idea of its existence, WBHM reports.
In addition to photos, just the mention of insensitivity in yearbooks is gaining traction. Descriptions of "slave auctions" in the 1989 College of William & Mary yearbook has put Virginia Senator Monty Mason in the hot seat. Mason, a Democrat, was in a fraternity that oversaw the auction fundraiser.
The College Fix has reached out to a William & Mary spokesperson, but hasn't received a response.
MORE: University forum for students to process emotions over Northam controversy
IMAGE: Joseph Sohm / Shutterstock
Like The College Fix on Facebook / Follow us on Twitter