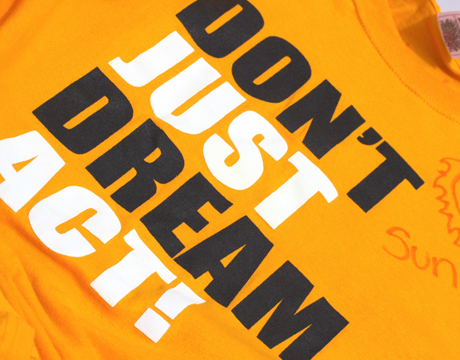 The Maryland DREAM act passed on May 11 — but for Brad Botwin, the in-state tuition for illegal immigrants bill is a nightmare.
"This [law] is a lackadaisical, incremental way for the government to encourage breaking the law," he said. Botwin is the founder of "Help Save Maryland," an organization "for citizens otherwise frustrated by Maryland policies which encourage illegal immigration."
The Maryland DREAM Act would grant in-state tuition to illegal immigrants who, attend at least three years at a Maryland high school, graduate or get a GED from Maryland, and file Maryland taxes from the time they are in high school through the time they graduate from college. The bill that passed is different from the original in that it requires a student to attend community college before continuing on to a four year institution.
Along with state Delegate Neil Parrot, Botwin is leading a the fight to get the bill on the ballot for referendum in 2012. Botwin is going statewide this summer to collect the 58,000 signatures necessary.
Botwin argues the state DREAM Act has serious financial problems.
"[The Maryland DREAM act ] not affordable," Botwin said. "A lot of community colleges are struggling—They have open enrollment, so they won't be able to turn anyone away. Instead, they're cutting budgets, and getting rid of scholarships and other aid programs to legal students. This bill will only add to their woes."
An independent financial analysis in the The Washington Examiner found that the Maryland DREAM act will cost taxpayers $3.5 million by 2016.
"Out of state tuition is $24,000 a year, and in-state is $8,000," he said. "A single out of state student pays for three in-state students—but now we [taxpayers] will be making up the difference on behalf of people who are breaking the law. "
Laurie Ignacio, a representative for Presente.Org, contends that the bill is both necessary and beneficial.
"It's a first step for DREAMers for more affordable education," she said. "It doesn't just benefit immigrants, but acknowledges the valuable contributions they make to Maryland's economy."
Ideally, Ignacio would partner the Maryland dream act with a federal DREAM act, one that would provide a path to citizenship for illegal immigrants who went to college or served in the military.
"Since the federal DREAM act requires a certain amount of years  in college to provide a path to citizenship, its important to  help undocumented residents get into college," she said. "When the DREAM act passes, they don't just want to work legally, they want to do skilled work legally, in programs like engineering or medical assistance. "
But even if their degrees do not help them become citizens, Ignacio argues the degrees have other benefits.
"These students value their education, they have worked hard in school to go to college," Ignacio said. "After graduation they can still hold internships and do valuable non profit work in their communities, while they wait for immigration reform."
While she admitted that many would work illegally after graduation, she insisted, "This is a reason why we need a federal DREAM act to pass."
When asked about the efforts to block the bill, Ignacio was unconcerned. "It's a cynical effort," she said. "We don't think they'll get anywhere with it."
Botwin, however, claims they are well on their way to success.
"We are on track to getting the signatures we need," he said. "If this makes it onto the ballot, [the Maryland DREAM act] will be overwhelmingly defeated in November. The response has been very good. I've had Republicans and Democrats sign, black, white, and Hispanic. This is not a Democrat or a Republican issue, it's about right and wrong."
Kate Havard is a senior at St. John's College. She is a Student Free Press Association summer fellow at The Weekly Standard.
Like The College Fix on Facebook / Follow us on Twitter