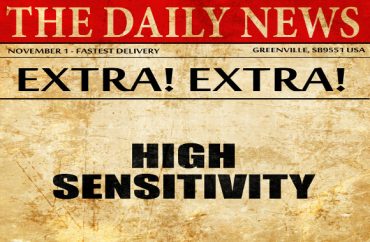 Even an investigation is impermissible, unconstitutional 'chilling' of speech
After Wichita State University announced it was investigating a fraternity because of an innocuous banner hung from its balcony for "about five minutes" – calling it sexual harassment – I tried to get more details on how exactly "new members free house tours" threatened sorority recruits.
Now the university has to worry about a more influential watchdog: the Foundation for Individual Rights in Education.
In a letter dated Tuesday and made available to The College Fix before it was posted, the civil liberties group warned the public university it was trampling on the First Amendment, echoing The Fix citation of the Davis Supreme Court ruling on "student-on-student harassment."
Ari Cohn, director of FIRE's Individual Rights Defense Program, told President John Bardo that not only is the Phi Delta Theta banner not harassment under Davis, but the university's position has no support from the Department of Education's Office for Civil Rights.
MORE: Wichita State might punish fraternity because of DeVos speech
The Bush administration's OCR told schools in 2003 that "the offensiveness of a particular expression, standing alone, is not a legally sufficient basis to establish a hostile environment."
In the Obama administration, generally seen as hostile to students accused of sexual misconduct, OCR reiterated in 2014 that it does not "restrict the exercise of any expressive activities or speech protected by the U.S. Constitution" and schools must respect everyone's free speech rights as they work "to prevent and redress discrimination."
Wichita State's response even violated its own sexual-harassment policy, which tracks the language of Davis, according to Cohn:
Indeed, according to WSU itself, the banner was only visible for five minutes. Such a fleeting occurrence, combined with the fact that the banner's relation to sex was tenuous at best, simply cannot reasonably be said to have impacted any student's ability to fully participate in campus life.
MORE: DeVos promises to fix 'failed system' of biased Title IX investigations
He also warned Bardo about Vice President of Student Affairs Teri Hall's admission that the university's response was shaped by Education Secretary Betsy DeVos's* Title IX speech last week, which "suggests that the reaction is being driven in part by viewpoint discrimination":
To be clear: such subjective heightened sensitivity is not a license to violate established law. …

The text [of the banner] is not itself explicitly sexual. At most, it amounts to a crude invitation designed to attract the attention of members of the opposite sex. … Were subjective offense taken to a brief, crude joke sufficient to amount to actionable sexual harassment, a vast array of constitutionally protected student speech would be swept into the regulatory purview of university administrators and police officers. …

Indeed, it seems likely that the students being investigated are being subjected to viewpoint discrimination not simply because of their expression, but because of the utterly unrelated expression of the Secretary of Education several days prior.
The fact that Wichita State is investigating at all could put the university in legal jeopardy under long-established jurisprudence that says investigation of protected speech has an impermissible "chilling" effect on speech, Cohn said.
MORE: Student government rejects YAL chapter because it's 'dangerous'
The letter closes with FIRE's customary hint of litigation if the university doesn't reverse course and make clear to the community it will not again take "unconstitutional" action against constitutionally protected speech under the guise of investigating sexual harassment.
In a blog post later Tuesday, FIRE's Sarah McLaughlin reminds readers that the university has already been warned by FIRE once this year, after its student government refused to recognize a student group because of its libertarian views (a decision later overturned):
It's a well-known, but not always well-loved, tradition every fall: suggestive banners tend to appear outside fraternity and apartment housing during back-to-school season, and they often elicit controversy. …

While it's laughable that this banner was even considered an appropriate subject of a Title IX investigation in the first place, Wichita State can remedy the situation by abandoning its investigation immediately. We'll be watching.
Read FIRE's letter and blog post.
MORE: Student government forced to recognize libertarian student group
IMAGE: Shutterstock
Like The College Fix on Facebook / Follow us on Twitter