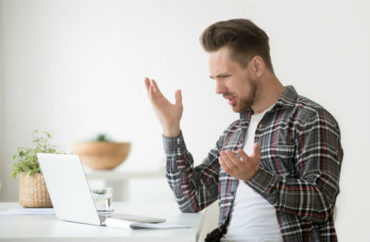 UPDATED
A Florida principal who told a parent that "not everyone believes the Holocaust happened" has been reinstated by his district.
The Palm Beach Post had obtained 2018 email correspondence between the parent and Spanish River High School's William Latson regarding the teaching of the Holocaust. Latson told the parent his school used "a variety of activities" for the subject matter, but they aren't "forced upon individuals as we all have the same rights but not all the same beliefs."
When the parent replied that the murder of six million Jews is an historical fact, not opinion, Latson noted the need to be "politically neutral": "Not everyone believes the Holocaust happened […] And you have your thoughts, but we are a public school and not all of our parents have the same beliefs."
After initially being reassigned, Latson ended up getting dismissed from Palm Beach County schools.
The Post reports that in a 4-3 school board vote, Latson was rehired yesterday as Spanish River principal and will receive over $150,000 in back pay. Those voting in favor cited the recommendation of administrative law judge.
The judge, Robert Cohen, noted the district's own "progressive discipline" policies necessitated a reprimand for Latson as a first measure — "before termination could even be considered."
[T]he recommendation to rehire Latson deeply divided board members.

"If we rehire Dr. Latson it is going be a stain on this school district that will never go away," said board member Karen Brill, the board's only Jewish member.

Board member Chuck Shaw blamed the situation on the media, which he said "took over this entire conversation before the superintendent had an opportunity to even begin to address this."

He said voting to rehire Latson would avoid a costly legal battle.

"If we decide tonight that we are not going to accept the hearing officer's final order, we're likely gonna have an appeal and end up in court," he said. …

"I find it absolutely outrageous in this climate of hate and anti-Semitism that you would even fathom rehiring such a person," said Suzanne Rosen Snyder.

Beth Rosenson, a political science professor at the University of Florida, called in to say she was mystified by the proposal to rehire him.

"It sounds like the lawyers or whoever handled this screwed up royally," she said, adding that Latson "has proven that he's uneducated, that he doesn't know history."

In a statement, ADL Florida, an anti-hate group, said that it opposed the proposal.
Latson had said his termination was a district "ploy" to assuage his critics, and accused the parent with whom he corresponded of making "false statements."
UPDATE: As reported by The Times of Israel, Latson was again fired by a unanimous 7-0 school board vote on November 2. The board had received over 1,200 recorded comments regarding its previous decision to rehire Latson, and claimed it learned Judge Cohen's "ruling" was actually only a recommendation.
MORE: School principal: 'Not everyone believes the Holocaust happened'
MORE: HS assignment: Present argument in favor of the Holocaust
IMAGE: fizkes / Shutterstock.com
Like The College Fix on Facebook / Follow us on Twitter