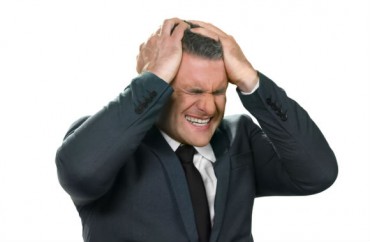 UPDATED
A high school principal in Florida is under fire for telling a parent last year that "not everyone believes the Holocaust happened," and that it should not be "forced" upon students.
The Palm Beach Post, which obtained emails through a public records request, found that in response to a parent query about how the Holocaust taught at Spanish River High School, Principal William Latson said the school has "a variety of activities" for Holocaust lessons but they're "not forced upon individuals as we all have the same rights but not all the same beliefs."
After the anonymous-by-choice parent wondered if Latson had merely expressed himself poorly in his reply, she answered back that "The Holocaust is a factual, historical event. It is not a right or a belief."
But Latson reiterated his previous message: "Not everyone believes the Holocaust happened […] And you have your thoughts, but we are a public school and not all of our parents have the same beliefs." He added that in his position he had "the role to be politically neutral but support all groups in the school."
According to Yahoo!, Latson (who is black) said his "philosophy remains the same" with regards to slavery.
From the Palm Beach Post story:
Why, the mother wondered, would a lifelong educator cast a historical fact as a "belief" to appease anyone?

Her push led to changes in how the Holocaust is taught at Spanish River High, a 2,500-student campus west of Boca Raton said to have one of the county's largest Jewish student populations.

It caused a small furor in the school district's upper ranks, which had to grapple with whether and how to admonish a longtime principal of a high-performing school for his troubling statements.

But it ultimately left the mother frustrated, alleging that the school balked at putting in place some educational reforms she suggested and did too little to hold Latson, the school's principal since 2011, accountable for his words.

In a statement to The Post, Latson apologized for the way he expressed himself in his emails, saying it was not indicative of his actual beliefs or regard for historical fact.

"I regret that the verbiage that I used when responding to an email message from a parent, one year ago, did not accurately reflect my professional and personal commitment to educating all students about the atrocities of the Holocaust," Latson wrote.

"It is critical that, as a society, we hold dear the memory of the victims and hold fast to our commitment to counter anti-Semitism," he continued. He pointed out that Spanish River High's educational offerings on the Holocaust exceed the state's requirements.
Two of the changes the parent had requested were information assemblies for all grades and for Elie Weisel's Holocaust memoir "Night" to be required for 10th graders.
Deputy Schools Superintendent Keith Oswald told the Post that Latson was "counseled" about his remarks, but was "not formally disciplined."
"It was a hastily, poorly written email that [Latson] apologized for," Oswald said. "That's some of the challenge that we face when we email back and forth instead of picking up the phone."
At a meeting this past May between the parent and Latson, the former claimed the principal had once again stated that the Holocaust is a "personal belief." Both Latson and the district deny this. The parent also said Latson felt she was accusing him of anti-Semitism, which she denied.
Read the Post and Yahoo! stories.
UPDATE: Latson has been reassigned "to a position with the school district," according to CNN.com.
MORE: HS assignment: Present argument in favor of the Holocaust
MORE: Liz Warren at Tufts: 'fair' to compare Israeli actions in Gaza to Holocaust
IMAGE: DenisFilm / Shutterstock.com
Like The College Fix on Facebook / Follow us on Twitter