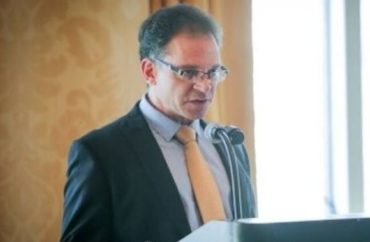 Professors and administrators can be sued for First Amendment violations
A former Cleveland State University professor who lost his job after he contributed to an academic paper that said genetics played at least some role in the intelligence gaps between black and white people can move forward with his First Amendment lawsuit, a judge recently ruled.
Professor Bryan Pesta's federal First Amendment lawsuit can continue against the "individual defendants" in their "individual capacities" Judge Dan Polster ruled on July 14. The judge dismissed Professor Pesta's requests to sue CSU and its officials in their official capacity, citing the Eleventh Amendment and qualified immunity.
Pesta lost his job in 2022 after an investigation by CSU professors. Pesta made the comments in his private capacity, and not as a professor, according to his lawsuit. He published the paper in Psych, where he was the editor-in-chief.
Defendants include former CSU President Harlan Sands, current President Laura Bloomberg (who was provost at the time), research ethics director Benjamin Ward and several professors.
"The article essentially concluded that an IQ gap between white and black Americans was, at least in part, hereditary and the result of genetics," the judge wrote, summarizing Pesta's paper. The research came from his use of the National Institutes of Health database which "consisted of over 9,000 individuals' actual DNA samples."
The NIH has sought to limit access to its genetics database if the research is deemed "stigmatizing," as previously reported by City Journal. Pesta said that the only error he made in using the NIH database is he should have received approval to upload data to a particular server, according to an article in The Chronicle of Higher Education.
The article also detailed the orchestrated cancel campaign against by others in academia, which should undermine any claim that professors are committed to all types of academic freedom and research and not just those that fit within their view of how the world should be.
For example, political science graduate student Liam O'Brien "did what came naturally, talking to students and professors about Pesta's article, and trying to get him censured," the Chronicle reported. O'Brien organized the target campaign after he got upset at reading Pesta's publication.
O'Brien's intolerance for views that are not his own will help him fit in nicely in academia. He now is working on his doctorate and teaches at Kent State University. The official stance of the Ohio American Association of University Professors, it should be noted, is that there is enough intellectual diversity on Ohio college campuses.
His work was complemented by University of California Los Angeles researcher Kent Taylor who "fired off emails to the NIH, Cleveland State, and the University of Minnesota alerting them to the article," according to the Chronicle.
His advocacy eventually resulted in the NIH censure and Pesta's firing.
MORE: Check out the Campus Cancel Culture Database
IMAGE: Bryan Pesta/Linkedin
Like The College Fix on Facebook / Follow us on Twitter