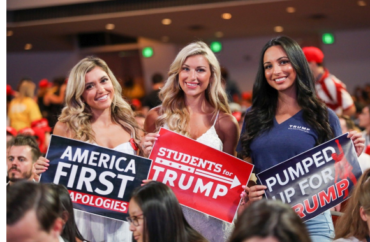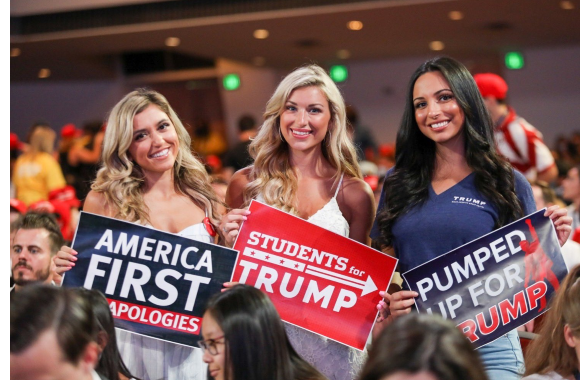 Alum stops donating because of hostility toward conservatives in department
If you're a student in Rachel Cremona's political science classes who vocally supports President Trump, keep a close eye on your grades and be careful what you say in class.
The Flagler College professor and former department chair declared on Facebook that anyone who still supports the outgoing president is an "enemy of the state."
A Flagler alum shared the Wednesday afternoon private Facebook post by Cremona, along with a few comments, with The College Fix.
"So terrorists finally made it into the Capitol Building…this is surreal," wrote the professor, who goes by "Cremona-Dow" on the platform, referring to Wednesday's civilian takeover of the U.S. Capitol that delayed election certification.
"Can you imagine if this was 'Antifa scum'???" Cremona continued. (One of those "terrorists," an unarmed mother and veteran named Ashli Babbitt, was shot and killed by U.S. Capitol Police.) "If you still support this president you are an enemy of the state."

Cremona is identified as an associate professor of social and behavioral sciences on her faculty page, but her LinkedIn page identifies her as an associate professor of political science since 2004.
At various times in her 16 years at Flagler, she has also served as chair of the Social Sciences Department and Faculty Senate and served in the President's Cabinet. She has no listed role other than professor since 2014.
The Flagler political science alum, Thomas Hern, commented on Cremona's post that he had stopped donating to the college this year "because I think it's clear conservative opinions are no longer valued, wanted, or respected in the Poli Sci department."
He asked Cremona "where the hell have you been?" in showing outrage, given that self-proclaimed antifascists have been initiating political violence throughout Trump's presidency.
"No one on our side is defending this" incursion on the Capitol and Trump himself "repeatedly called for peace," Hern continued: Only now when some conservatives turn out to be "bad actors" has the Trump movement been called "enemy of the state."

MORE: Profs, students call for Trump's immediate removal after Capitol takeover
IMAGES: Students for Trump/Twitter, Rachel Cremona-Dow/Facebook, Thomas Hern/Facebook
Like The College Fix on Facebook / Follow us on Twitter