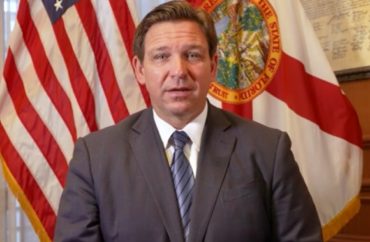 The funds will go to 'support entrepreneurship education and training program'
Florida high school and college students will have the opportunity to learn more about how to start and grow a small business thanks to money from the state to support educational efforts.
"Governor Ron DeSantis awarded $1.9 million to support entrepreneurship education and training programs at 8 state colleges and 17 school districts across the state," the governor's press office announced recently. "This funding will help students learn about how to run a small business and connect them with available opportunities in their area. The awards will create and support programs at colleges, high schools and middle schools."
"Florida's education system is now the number one in the world for entrepreneurship education and training, with more than 20,000 students earning an industry certification in Entrepreneurship and Small Business (ESB), mostly since 2020," the state announced on September 23. "Florida actually represents about half of all ESB certificates earned in the United States, since the ESB certificate was first launched in 2017."
Florida students earn more ESB certificates than China, Governor DeSantis said in a statement.
"We've worked hard to meet this goal [of being #1 for workforce development," DeSantis said in a video that accompanied the announcement.
The grants follow further efforts by the Sunshine State to encourage vocational training. DeSantis announced $430,000 to fund "a Diesel Systems Technology course to prepare a highly skilled workforce for in-demand occupations in the transportation, distribution, and logistics industries," at Manatee Technical College in July.
The state also announced new educational opportunities to train future government workers. "Three colleges are launching Civics Academies and developing a new Career Pathways for Public Service Initiative to prepare students for public service, The Center Square reported in July. "The initiative is expected to launch in August 2023 and 1,000 students are expected to be enrolled in the 2023-2024 academic year."
"Polk State College, Broward College, and Florida State College at Jacksonville received $6.5 million in grants to develop what the state hopes will become a national model," Center Square reported. "Through the Civics Academies, students will learn the importance of public trust, government efficiency, the value of public service and working in local, state or federal government."
MORE: Appreciate blue-collar work and trade school, student says
IMAGE: Governor Ron DeSantis' office
Like The College Fix on Facebook / Follow us on Twitter