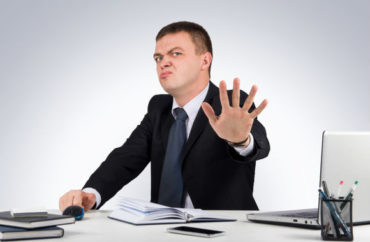 Went out of its way to not appoint temporary justice to hear appeal
After Florida State University's student government removed its Senate president for privately stating his Catholic beliefs, Jack Denton lawyered up and appealed the removal, saying it violated Senate rules, student body rules and "federal law."
But the Student Government Association is refusing to let him appeal by adjourning its session before appointing a temporary Supreme Court justice "for the purpose of derailing Mr. Denton's complaint," the Alliance Defending Freedom wrote in a Wednesday letter to FSU.
"The Student Senate's refusal to seat a Court that could hear Mr. Denton's complaint, with the apparent purpose of thwarting his complaint, amounts to a decision denying his complaint," Tyson Langhofer, senior counsel for the alliance, told Vice President for Student Affairs Amy Hecht.
"Consequently, Mr. Denton is hereby appealing the denial of his complaint to you under Student Supreme Court Rule 3.8.," Langhofer said.
When the alliance first contacted the university June 2, "no representative of the Student Supreme Court had taken notice of Mr. Denton's appeal and the Student Senate had not confirmed the nominees for temporary justices forwarded to it by the Student Body President on June 24," the letter explained.
The Senate's actions since then have demonstrated that the refusal to hear his appeal is motivated by animus to his traditional Catholic beliefs on sexuality, Langhofer said. It "deviated" from its own procedure for temporary appointments by sending the nomination for the replacement, Abby Salter, to the Judiciary Committee instead of an "up or down vote" on the Senate floor.
Senators at the July 14 hearing grilled Salter about her views on Supreme Court rulings involving gay marriage and employment rights and how she planned to "to educate" herself on the LGBTQ community.
MORE: FSU Senate president removed for privately stating Catholic teaching
Senator Kundhavi Gnanam, who had surprised Denton during a student government meeting with the contents of his private chat with other members of the Catholic Student Union, complained about Salter's answers:
Her limited knowledge [of the LGBTQ+ community] is very concerning and frustrating. Since there is such a sensitive case on the docket [Denton's appeal] it is very concerning what the repercussion of this could be. I don't feel comfortable having her preside over this case [Denton's].
As if that weren't enough, Langhofer continued, the Senate went out of its way to avoid voting on her nomination after the Judiciary Committee sent it through. At its final meeting July 15 it opened its calendar "to consider resolutions rather than confirmations," adjourning without voting on Salter's nomination.
That means Denton can't seek justice until the next Senate starts its session in September and appoints "a duly-constituted Student Supreme Court to convene."
Denton's appeal, included in Langhofer's letter, says the Senate's failure to remove his replacement for past anti-Semitic comments contradicts its claim "to be applying a neutral standard requiring the Student Senate President to avoid 'offensive' speech generally":
Rather, the Student Senate took action against me because it disfavored my religious speech in particular. This is "differential treatment" of me based on my religion in violation of section 206.1.
He requests the administration declare that the no-confidence vote violated Denton's rights under university policy and the U.S. Constitution, instruct the Student Supreme Court to order the Senate to reinstate him, and compensate him for lost wages since his improper removal.
In a press release Wednesday, Langhofer said FSU must promote "true diversity" by allowing students "to wrestle with differing viewpoints, instead of smashing dissent," as the student government did by removing Denton for his faith.
Read the letter and release.
MORE: Denton lawyers up as successor beats removal for anti-Semitic posts
IMAGE: Bashigo/Shutterstock
Like The College Fix on Facebook / Follow us on Twitter