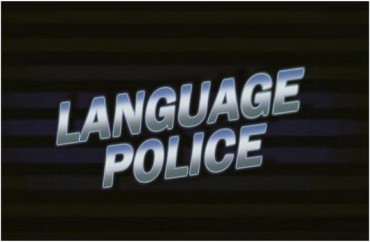 Like use of the word "Latinx" in the U.S., Cambridge University is "encouraging" students and staff to use gender-neutral forms of the German language where appropriate.
"Latinx" allegedly is inclusive because it doesn't use an "o" or "a" at the end of certain nouns, which signifies a male or female (as required by the rules of the Spanish language).
Plural nouns for groups of people use the masculine ending, even if females are in the group.
This is also the case in German, the Daily Mail notes; for example, a male and female citizen are a "Bürger" and "Bürgerin" respectively, but the male form is used for both together.
Cambridge officials want folks to use "newer forms" of such words, "which can include an asterisk in the middle of some words to imply they are gender neutral and can refer to anyone."
Gender-neutral German "must" be included in professors' syllabi despite the fact that "gender as a grammatical category is part of native speakers' language competence, and overlaps only partly with gender as a real-world phenomenon and a lived identity," according to the report.
The Cambridge Faculty of Modern and Medieval Languages and Linguistics website says however that "Students are free to choose for themselves how to engage with inclusive language when speaking and writing in German. To suggest otherwise is entirely wrong."
MORE: How my German II class devolved into 'Dinner For Schmucks'
Oliver Baer, of the German Language Association, said non-native speakers attempting to chatter with Germans in the trendy new tongue are likely to get laughed out of the country.

Mr Baer, from Dortmund, said: 'My first reaction is it's like Monty Python is back.

'It's a minefield and I would hate to recommend to any Englishman to have to go through the details of all that.

'Although it's accepted, it's not respected to speak like that in Germany.

'I'd never pay £9,000…I wouldn't recommend that to anybody.'

While Mr Baer insisted 'the issues' of gender equality that sparked the discussion about the German language are 'very respectable and important.'

He said: 'The method of implying it through changing language is totally useless, and it won't work.'  …

He added: 'Language doesn't evolve from the top down. Maybe you can do that in North Korea, but not in our society.'
Baer's point is not unlike that with "Latinx" which, according to surveys, hardly anyone of Latino/Hispanic descent actually uses.
But Maren Pauli of the learning platform Babbel argues that gender-neutral German terms should be used when referring to people as "grammatical gender should not be mistaken with gender in general" (which is the case with "Latinx").
"It's just using what we already have in the language in a more reflective and flexible way to include everybody," Pauli said.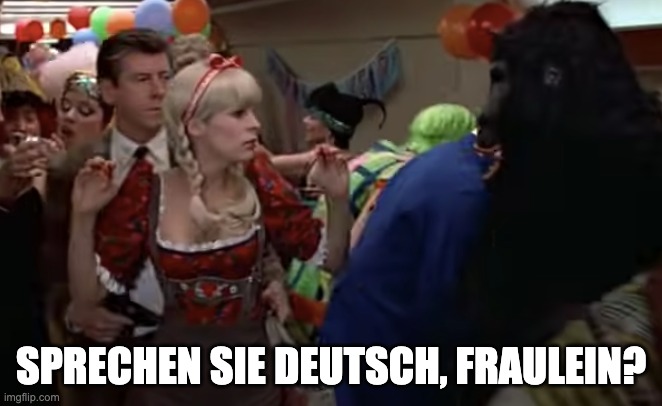 MORE: 'Latinx': More debate on the gender 'exclusiveness' of the Spanish language
IMAGES: YouTube screencap; Graeme Martin/YouTube (Trading Places) screencap
Like The College Fix on Facebook / Follow us on Twitter