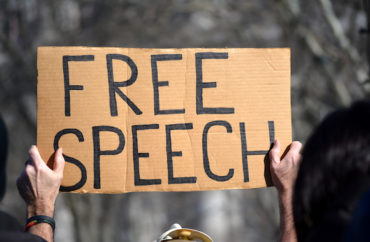 Banned from campus and must complete 'activities related to learning about implicit bias'
Fordham University has banned a student from campus and is mandating he undergo "bias" training … because he posted an Instagram photo commemorating the 1989 Tiananmen Square protests in China.
Austin Tong, a Chinese immigrant, posted in early June a picture of himself holding a "legally obtained" firearm with the caption "Don't tread on me." According to the Foundation for Individual Rights in Education, the caption "also included an American flag emoji, a Chinese flag emoji, and a hashtag commonly used by Chinese citizens to avoid censorship of online discussion of the Tiananmen Square massacre."
The previous day, Tong had put up a photo of slain (retired) St. Louis police officer David Dorn, who was killed by rioters in the aftermath of George Floyd's killing. Tong, a supporter of Black Lives Matter, wrote "Y'all a bunch of hypocrites," a reference to the "nonchalant societal reaction" over Dorn's death.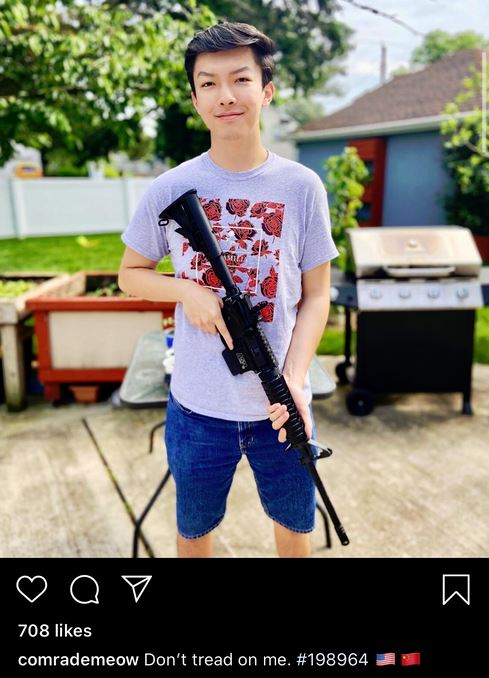 A few days later, Tong received a letter informing him that Dean of Students Keith Eldredge found he violated "university regulations relating to bias and/or hate crimes" and had made "threats [and] intimidation."
Disciplinary measures against Tong include being barred from campus (he must take courses online for the upcoming academic year), completion of "activities related to learning about implicit bias," and a letter of apology to Dean Eldredge. (The dean specifically notes, for some reason, that the apology "will not be shared publicly or with other students.")
According to Campus Reform, Tong noted on Instagram that he "will be taking legal action" unless he's "given a fair and just answer" from Fordham. He said:
America is under attack. Americans are being silenced. I hope to use my punishment as a milestone and reflection of the constitutional crisis we are facing today as a society. Coming to this country as an immigrant, one would think that America is a nation of law and free speech. Yet that is no longer the case…Not simply did Fordham University break its promise and punish me, but it signaled to students nationwide that free speech is a political trap that will destroy you.
The Fordham student paper The Observer reports Tong had received "immediate backlash from students" over his posts, and still is as others (mainly right-leaning outlets) have come to his defense. For example, one Fordham student wrote she was "extremely disappointed" that Tong was "actively utilizing [his] platform to invalidate the BLM movement."
Tong said he would "pursue litigation as far as the Supreme Court" if Fordham maintains its stance. He's since set up a GoFundMe page with a monetary goal of $350,000. (The less-than-a-day-old page currently has a tad under $2,700).
After 3 days, @FordhamNYC has arrogantly ignored media & us. No more waiting. I've decided to sue Fordham. Seeing all of your msgs, I know now that this will be a fight for many not one. Please donate to this fundraiser and we'll get the fight started ✊🏼🇺🇸 https://t.co/JK0UdaMQVU

— Austin Tong (@realaustintong) July 17, 2020
As noted by FIRE, Fordham is not bound by the First Amendment as a private institution.
However, the university is bound "by the explicit, repeated, and unequivocal promises of freedom of expression it makes to its students, including in its own mission statement." (Indeed, in this realm Dean Eldredge has been smacked down legally before.)
Fordham, according to the First Amendment organization, "makes frequent appearances on FIRE's "Worst Colleges for Free Speech" list" and is currently color-coded "Red," FIRE's worst rating for free speech.
Read the FIRE, Campus Reform, and Observer articles.
MORE: Fordham U. bans emails that 'insult' or 'embarrass' people
MORE: Fordham rejects proposal to open Chick-fil-A after queer students complain
IMAGES: Christopher Penler / Shutterstock.com, Twitter screencap
Like The College Fix on Facebook / Follow us on Twitter