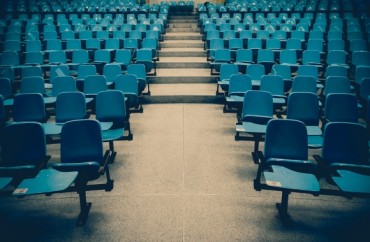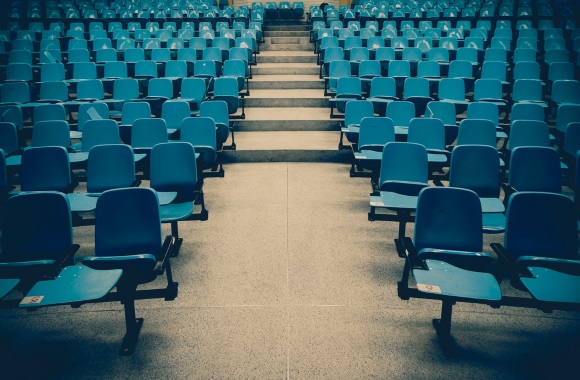 It's a critique of liberal professors and coddled, narcissistic students, and it's done by a liberal scholar who's been there, done that. And it's glorious honesty.
Writing in Salon, former Yale and Harvard scholar Rani Neutill explains why she left a career in academia. Two pieces she has penned in the last two months spell it out, but in a nutshell: her peers and her students.
In a column this month, she explains how the Ivy League professoriate is filled with pretentious snobs who only like to talk about themselves and their esoteric little intellectual worlds.
But not just that. "Coddled young radicals" in her "sex throughout American cinema" course also drove her crazy, she wrote in Salon in late October.
Her students' demands for "trigger warnings" became increasingly burdensome: demands that negative images be evened out with positive ones, demands that she email students every little detail of her upcoming class the
night before, demands that she weigh students' every hurt feeling when grappling with tough subjects, and so on. She complied with these demands, until she was so exhausted and frustrated that she decided to take a stand.
"Isn't confronting difficult issues what learning is about? My classes were about race, gender, and sexuality. These are inherently uncomfortable topics that force students to think critically about their privilege and their place in the hierarchy of this world," Neutill wrote in her piece, titled "My trigger-warning disaster: '9 1/2 Weeks,' 'The Wire' and how coddled young radicals got discomfort all wrong."
"It's not fun to talk about inequality," she continued. "It's not fun to talk about slavery. It's not fun to talk about the complexity of sexual desire. It's terribly, terribly, uncomfortable. But it was my job as their teacher to navigate through this discomfort. I felt like I handled the class poorly. I had kowtowed too much, so I went to class the next day prepared to break this shit down."
Long story short, she had one female black student running out of the classroom in tears and a white male student saying he felt "unsafe" in the class on his course evaluation. Go figure.
"I don't have the answers. Hell, I gave up on the whole thing," Neutill continued. "This was the last straw for me. I didn't know the answers but I knew this was a crisis. Colleges are the new helicopter parents, places where the quest for emotional safety and psychic healing leads not to learning, but regression."
She went on:
I don't know about trigger warnings outside classes that deal with race, gender and sexuality, but I do know that if you promote trigger warnings in subjects that are supposed to make people feel uncomfortable, you're basically promoting a culture of extreme privilege, cause I'm pretty sure that the trans women who are being murdered weekly, the black men who are victims of police brutality daily, and the neighborhoods in America that are plagued by everyday violence, aren't given any trigger warnings. Let's be honest: life is a trigger.
But Neutill was not done calling people out.
Today, as a waitress, she said she interacts with more real people now than she ever did in the Ivory Tower. Here's part of her story told this month in Salon in a piece titled "Sixteen years in academia made me an a-hole":
Gradually, I started to resent academia, partly because I couldn't get a permanent job and partly because of the elitism and snobbery that came with the profession—an elitism that seemed inextricable from the environment and the people in it. I would grit my teeth at academic parties, listening to conversations where it was impossible for a person to talk about anything other than Hegel or T.S. Eliot. All I wanted to talk about was "The Good Wife."

"How do you deal with these people?" a colleague's spouse asked me one night. We were smoking on a porch in the dead of winter, shivering through our conversation. There was snow everywhere. I had been quietly listening to two white dudes from the philosophy department alternate between a discussion of Heidegger's "Being and Time" and reminiscences of traveling to Paris in the summer for research, how wonderful the city was and how hard it had been to return to the provincial United States. In my head, which had started to throb, I was thinking, "You guys have it real hard here, don't you?" Another guy from the English department launched into a monologue about his recent publication in some fancy academic journal.  No one seemed impressed. No one there seemed impressed by anything other than themselves.
Neutill has joined the ranks of liberal and left-leaning scholars who are publicly speaking out and saying: higher ed is broken.
Like The College Fix on Facebook / Follow us on Twitter
IMAGE: Shutterstock