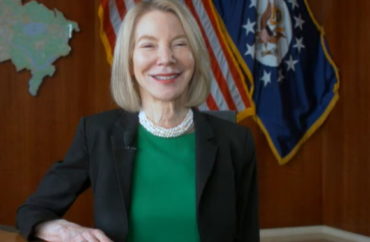 Most accrued during her 18-year tenure through deferred compensation investments
Former University of Pennsylvania President Amy Gutmann earned $22.76 million in 2021, most of which was due to a contractual accrued deferred compensation payout, the Philadelphia Inquirer reported.
"Gutmann's total figure for 2021, reported on the 990 tax form, includes her annual compensation of a base salary of $1.56 million and a bonus of $1 million and the $20.2 million deferred compensation and supplemental retirement funds, which also includes investment gains the money made over 17 years," the Inquirer reported June 17.
The chairman of the university's Board of Trustees said most of the deferred compensation payout was thanks to accrued investment gains over Gutmann's nearly two-decade tenure.
Gutmann worked at the Ivy League institution for 18 years. Last year she became the U.S. ambassador to Germany.
Deferred compensation packages are not common, but is done to retain top-tier talent, according to experts who spoke to the Inquirer.
"That's certainly a new record," James Finkelstein, professor emeritus of public policy at George Mason University, told the Inquirer. "Certainly there is not a public university president in the country that has gotten anything close to that. For a private university president, it's more than twice as much as the highest one I know of."
Her time at the helm of the University of Pennsylvania was seen largely as a success, but others say she had missteps.
During her tenure, Gutmann made news when she declared the school a sanctuary campus for illegal immigrants. She also angered campus police when she participated in a "die-in" to protest the death of Michael Brown. During the pandemic, Gutmann, then the highest-paid Ivy League president, refused to take a pay cut.
Her high-profile ambassador gig to Germany also raised some eyebrows.
She was nominated by President Joe Biden after paying him, when he was vice president, $900,000 for a job at Penn that required no regular classes and up to 12 appearances on campus.
MORE: Penn president set for high-profile ambassador gig after paying Biden $900K for vaguely defined professor post
Like The College Fix on Facebook / Follow us on Twitter