An assistant superintendent compared parents who objected to 'rapist slave owners'
A former school administrator in Virginia has sued the Albemarle County School Board for "creating a racially hostile work environment" that "forced her to leave her job."
The Alliance Defending Freedom reports Assistant Principal Emily Mais was subjected to Glenn Singleton's "Courageous Conversations" training — the same program to which yours truly had to endure almost two decades ago (documented here).
Singleton (below, left) has been at work ticking off all but the most radical educators and administrators long before you ever heard the names Ibram Kendi or Robin DiAngelo, not to mention the terms "critical race theory" and "equity." (Kendi is mentioned in Mais' official complaint too, by the way.)
According to the ADF report, Mais was "severely harassed and discriminated against" by officials from the district and at Agnor-Hurt Elementary School for voicing objections to Courageous Conversations.
Among other things, the complaint notes an assistant superintendent compared parents who objected to the program to "rapist slave owners" who were "promoting systemic racism." This same official warned "You are either a racist or an antiracist" and "to just get off the [antiracism] bus" if you can't accept the (new) district policy.
When Mais inadvertently had used the word "colored" instead of "people of color" (and apologized for such immediately), she was berated by a district official in front of a room full of peers and accused of "speaking like old racists who told people of color to go to the back of the bus."
Mais' complaint goes on to beautifully illustrate how modern critical race theory-based trainings like Singleton's are the "impossibility of reason" that is hell.
For instance, in a subsequent meeting to discuss her use of the word "colored," Mais (again) asked if she should have used "people of color." The district official who previously had ripped her replied that she was "not comfortable with that term either" — even though the district uses it in official anti-racism policy.
MORE: Attempting to grasp the PSYCHOanalysis of academic race grifters
Further, one of Courageous Conversations' "Four Agreements" is for participants to "speak their truth." In reality, however, this does not apply to white participants. Keep in mind the following are 18 years apart: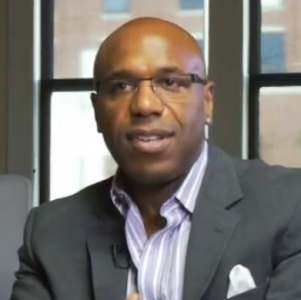 Mais' lawsuit: "But when white participants attempted to 'speak their truth,' including Ms. Mais, other participants frequently made hurtful, dismissive, and racially charged statements to or about white people with no intervention by or recourse from the [district]."
Huber in 2004: "The conversations we had at our inservice seemed to be anything but courageous; indeed, most were typical and defensive […] the 'courageous' portion of the whole shebang became a sad joke as the program rapidly devolved into stereotypical politically correct dogma."
Not to mention, heaven forbid a white teacher (or even a state's highest education official) complain about a black student being too loud in class … even though Singleton asserts this is an inherent characteristic of that demographic (whites are "intellectual" and "task oriented" while blacks are "emotional" and "personal").
A recent American University student paper op-ed just reiterated that this is a no-no.
"Although billed as 'anti-racist,' the [Singleton] curriculum and materials stereotyped, demeaned, and dismissed white people as perpetuators of systemic racism," Mais' complaint continues. "The materials were replete with pejorative stereotypes of how white people think, speak, and act, as well as stereotypical descriptions of 'whiteness,' 'white culture,' 'white talk,' and 'white racial identity. The materials were equally replete with pejorative stereotypes about how people of color think, speak, and act, all sending the disempowering message that people of color are inherently disadvantaged and wholly dependent upon others to effect positive change."
While Mais is demanding a jury trial and seeks back pay, compensatory and punitive damages, attorneys' fees and "other legal and/or equitable relief as the Court may deem just and proper," the complaint notes many of her colleagues dealt with much the same racial nonsense pushed by Albemarle County Schools' anti-racism gurus.
It's understandable why many do not speak out; Mais, who had received glowing performance reviews, suddenly saw a reversal of such … which, of course, would make firing easier when the time came. But if the garbage promulgated by Singleton, Kendi, DiAngelo, et. al. is ever to be stopped, there needs to be a lot more Emily Maises willing to take a stand.
MORE: Critical race theory, 'whiteness' reach new absurd and inane heights
IMAGES: Maksim Kabakou / Shutterstock.com; YouTube screencap
Like The College Fix on Facebook / Follow us on Twitter