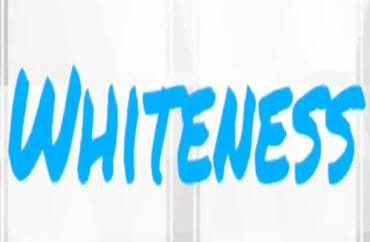 'What is most arresting about critical race theory is that…it turns its back on the Western tradition of rational inquiry, forswearing analysis for narrative. Rather than marshal logical arguments and empirical data, critical race theorists tell stories — fictional, science-fictional, quasi-fictional, autobiographical, anecdotal—designed to expose the pervasive and debilitating racism of America today. By repudiating reasoned argumentation, the storytellers reinforce stereotypes about the intellectual capacities of nonwhites.' — Seventh Circuit Court of Appeals Judge Richard Posner

Judge Posner wrote those words over 20 years ago when critical race theory was hardly a thing. If he uttered these words today, no doubt radical educationists would try to hound him out of the judiciary with the full force of cancel culture.
Nevertheless, he is absolutely correct: The basis for CRT means that it can be used to justify anything an academic (or anyone, really) sees fit. Probably the most common term to spring forth from the ideology is "whiteness," the definition of which also can mean anything.
Readers of the The College Fix have seen how "whiteness" must be "demilitarized" in order to make white people human (yes, human) again; where the University of Minnesota offered a 12-step "recovery plan" for "whiteness"; an elementary school lesson on "whiteness" which claimed sympathy with law enforcement is racist; and, a Trinity College professor and a speaker at Berea College who both equated "whiteness" with terrorism.
A professor even said the concept of time is racist.
More recently, Fordham University's Tyler Stovall has a new book out about the concept of freedom being defined "in racial terms" by French and American intellectuals … and who also "conceived of liberty as an aspect and privilege of whiteness."
Indeed, Stovall says the Statue of Liberty served as a "promise" of freedom not only to European immigrants, but of whiteness itself. Unsurprisingly, one reviewer says glowingly that Stovall's book "is certain to exert significant influence on historical scholarship and critical racial studies."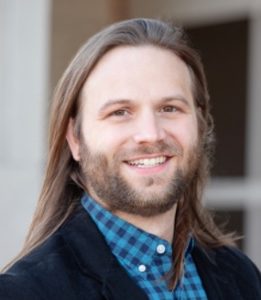 University of Illinois Urbana-Champaign grad student Nathan Tanner (at left) was highlighted for his research into how "whiteness" hinders efforts to deal with racism in schools. Tanner study co-author Anjalé Welton define "whiteness" as "racist policies, structures and social cultures intended to maintain white power and privilege."
MORE: The cult that is anti-whiteness
Tanner also claims "whiteness" is a "pervasive problem" which gets "too little attention in [teacher/administrator] preparation programs."
Not only does "whiteness" include pretty much anything sociologists, critical race theorists and social justice educators want, it's also always vague: "Historically, whiteness has been the ideal and the standard against which all public school students' behavior and academic performance have been judged," Tanner says. (The study, "Using anti-racism to challenge whiteness in educational leadership," is a chapter in a recent edition of the Handbook of Social Justice Interventions in Education.)
It used to be demeaning and even racist to suggest, for example, that black and other minority children cannot behave in class, nor do as well as white (and Asian, but that's for another time) students academically. But Tanner and others in the critical studies realm have done just that.
Take diversity consultant Glenn Singleton: He has said the label "intellectual" and "task-oriented" are associated with "white talk," while "color commentary" is "personal" and "emotional." He also has said blacks, as a people, are "loud."
Despite the inanity of such notions, self-righteous cancel culture makes opposition to them difficult to manifest. Rational, average people fear for their livelihoods and even their physical safety. Check out what transpired in Loudoun County, Virginia where teachers looked to "cancel" parents who disagreed with their schools' critical race theory-based policies.
Nevertheless, as the absurdity level of critical race theory keeps going up and up, the regular folk are becoming braver, especially as sane progressives join them. If you encounter a situation like that in Loudoun County, fight it. Stand up and speak out. Don't back down. Find allies. You're on the right side. The more the critical race theorists are exposed, the quicker they'll fade away.
And good riddance.
MORE: Prof defends ethnic studies courses, say they combat 'white fragility'
IMAGES: YouTube screencap; University of Illinois screencap
Like The College Fix on Facebook / Follow us on Twitter