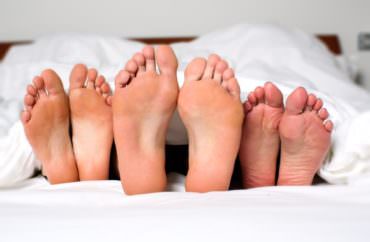 A former Shippensburg University student has filed a lawsuit in federal court accusing a female assistant dean at the school of trying to coax her into a sexual threesome.
The student alleges that beginning in January 2019, her supervisor began pressuring her "to participate in a menage a trois with her and another man." At the time, the assistant dean was the student's supervisor while working on campus.
The former student says that when she took her concerns to a school dean, the dean told her that "she did not want to hear about it."
The student claims her supervisor sent her suggestive photographs and texts and frequently bragged about her sex life. Among these pictures was one of the supervisor naked acting as a dominatrix.
The former student alleges that at one point, her supervisor suggested her job would be in jeopardy if she didn't consent to three-way sex. During an August 2019 trip to New Orleans, the plaintiff says she was overtly pressured for sex, saying the assistant dean told her she was going to an online dating site to find a man for them.
According to the lawsuit, the former student "rejected this sexual advance and firmly advised (the assistant dean) that she had a boyfriend and did not do that kind of thing."
When the student returned from New Orleans, she was told she no longer had a job with the assistant dean. Several days later, the student alleges, the university's vice-president of human resources and another dean met with her to discuss allegations of her "unprofessional behavior" made by the assistant dean.
The student then says she told the dean that she had been the target of sexual harassment and had the text messages to prove it. She subsequently filed a Title IX lawsuit against the school.
The assistant dean was eventually suspended, then resigned from her job. The former student, however, has not been granted her job back.
The plaintiff is seeking an unknown amount of financial compensation.
Read the full story here.
MORE: Judge approves Title IX suit against university for saying women can't consent to threesomes
IMAGE: Shutterstock
Like The College Fix on Facebook / Follow us on Twitter