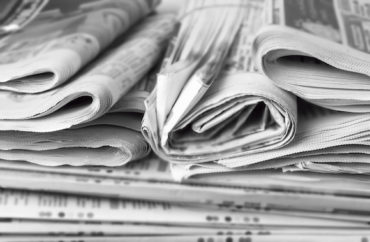 'People will try and bully you to take your stories down'
The First Amendment is still facing restrictions on college campuses, a panel of student reporters turned free speech advocates said during a recent event hosted in support of student free press.
The Foundation for Individual Rights in Education hosted the "Student Press War Stories" event on Friday, February 26, Student Press Freedom Day.
"The powerful are always protected," Greg Lukianoff, FIRE's president, said. Lukianoff wrote for the American University student paper as an undergraduate, which helped him develop his interest in First Amendment law.
"We've seen newspapers burned [and destroyed]," including a "spike in 2019," Lukianoff said.
Throughout his time at the free-speech foundation, Lukianoff said he has seen problems with destroying newspapers.
"I talk about the First Amendment as being the eternally radical idea," Lukianoff said, "Because it isn't some humble idea, it is an attempt to get rid of the things that we used to actually have violent wars about and instead settle these things through words."
One student reporter shared how she used the First Amendment to cover her university's response to coronavirus. Cassie Conklin, a Frostburg State University student, recently took on her university with the help of FIRE.
"Conklin's watchdog-style reporting appears to have made her a target for Frostburg administrators facing duelling pressures to preserve the university's brand," the free-speech group said in February. The student newspaper she helped revive, The Bottom Line, had reported critically on the Maryland public university's handling of coronavirus.
"Student journalists have faced numerous hardships over the last year," Conklin said during the panel, which she moderated.
FIRE's executive director said that it's still not easy to be a college journalist.
"College journalism is not necessarily an easy place to be," Robert Shibley said. "There is a lot of scrutiny on college journalists, the administrators are reading your paper and they will respond if they see things they don't like."
Shibley is the former editor of the conservative Duke Review.
"Let's put it this way," Shibley said, "I'm amazed at how many inventive ways over the 17 years I've been at FIRE that the administration and the sort of vigilante student censorship has done."
Shibley then shared a bit of what student reporters and their newspapers should look out for and some of the unique challenges they face.
He shared that a former staffer of his worked on a student paper in Oregon and the administration derecognized the paper and dumped out copies of the newspaper. Shibley presumably referred to a 2005 censorship of a student paper at Oregon State University.
Changes in journalism, and the struggles in covering in-person events due to COVID restrictions, has become "harder," Shibley said, but it gives aspiring journalists "the chance to shine."
Panelist said there has been an increase in all forms of 'campus censorship'
Alex Morey, a writer and attorney for FIRE, is a former student journalist at the University of Arizona. She agreed there had been a "spike" in campus censorship both against journalism and free speech in general.
"In the campus space, this year in particular, we definitely saw a censorship spike not just in student journalist but in all areas of campus censorship," Morey said. "Our thought was that a lot of it was because of the controversies going on; when there are controversies, censorship goes hand in hand."
Obstacles included "newspaper thefts," "threats from administrators, such as prior review" and "threats from students." Morey gave the example of a student "doxxed" at the University of Missouri for covering COVID.
Morey's advice? "Keep reporting."
Adam Goldstein, also an attorney for FIRE, shared his own experiences with censorship as an editor-in- chief for The Observer, Fordham University's student publication. The incidents that most stood out to him, he said, were efforts from faculty to squelch stories that they found offensive.
These experiences left him with lessons he shared with young student journalists, primarily to tell the truth but also be ready for the backlash.
"If people aren't gunning for you, you're probably not cut out for this work," Goldstein said. "If no one is angry with [you]," then you might not be doing a good job, the attorney said.
Harassment by protesters is nothing new
A communications director for the free-speech foundation shared his experiences as a student reporter at the Indiana Daily Student, the student newspaper of Indiana University-Bloomington.
As a student editor, Nico Perrino and the editorial board criticized the Occupy Wall Street movement. He said members of the leftist political group "demanded a retraction" from the editorial board.
"When we think about standing on your own two feet, people will try and bully you to take your stories down," Perrino said.
"[Journalism] means not backing down, it means having agency, it means believing in your cause," Perrino said.
"It doesn't mean don't listen, but it also means don't let people bully you into changing your mind."
MORE: Journalism dean defends student journalists against protester harassment
IMAGE: Alexsey Valentinovich/Shutterstock.com
Like The College Fix on Facebook / Follow us on Twitter