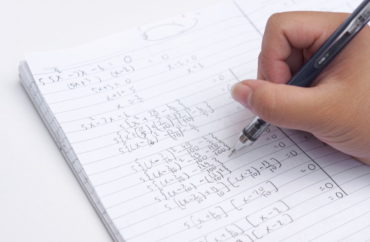 In The New York Times (of all places), a former teacher has challenged the growing notion that homework is not beneficial to students.
Jay Kang questions three academics (a sociologist and two "math education scholars") who contend (among other things) that the quality of completed homework is contingent upon students' socioeconomic status (SES) rather than individual merit.
Teachers, the trio says, should "interpret differences in students' homework production through a structural inequalities frame."
But Kang says this means is that
… the idea of responsibility itself — requiring students to be accountable for completing assignments — exacerbates inequality. And that rather than trying to run all students through a hierarchical educational system in the hopes that they will end up in the same place, it appears that the authors would rather de-emphasize anything that reinforces the idea that one student is better than another.
Kang also notes that, hey, a student's SES affects a lot more than just their ability to complete homework.
Kids need to learn how to practice things. Homework, in many cases, is the only ritualized thing they have to do every day. Even if we could perfectly equalize opportunity in school and empower all students not to be encumbered by the weight of their socioeconomic status or ethnicity, I'm not sure what good it would do if the kids didn't know how to do something relentlessly, over and over again, until they perfected it. …

[I]f we truly believe that schools should teach children lessons that fall outside the meritocracy, I can't think of one that matters more than the simple satisfaction of mastering something that you were once bad at.
Needless to say, I concur with Kang. Subjects like math, music and foreign language (my area) require lots of practice and repetition. As for how to entice students to actually do homework ("Mr. Huber — does this count?"), a commenter to Joanne Jacobs's popular education site said, "Just keep homework at a relatively low percentage of the students' report card grades."
And that's exactly what I did: Homework was 30 percent of a student's overall grade, with assessments comprising 70 percent. However, unlike the commenter's suggestion, I actually graded homework for accuracy — twice. It was given back to students after the first grading for a chance to correct any errors … and get a better score. If a student corrected the assignment completely, he/she got a 100 percent.
Homework usually was always started in class with the option of finishing at home. Same with corrections. "Will some students cheat (copy)?" the commenter asks. Sure, but since homework is a relatively small grade percentage, ultimately any underhandedness will be reflected on assessments.
MORE: Elementary school scraps homework, parents irate
IMAGE: wk1003mike / Shutterstock.com
Like The College Fix on Facebook / Follow us on Twitter