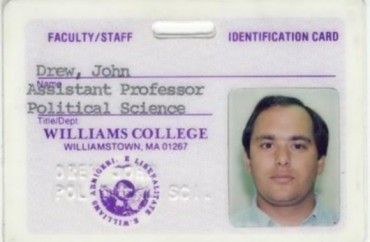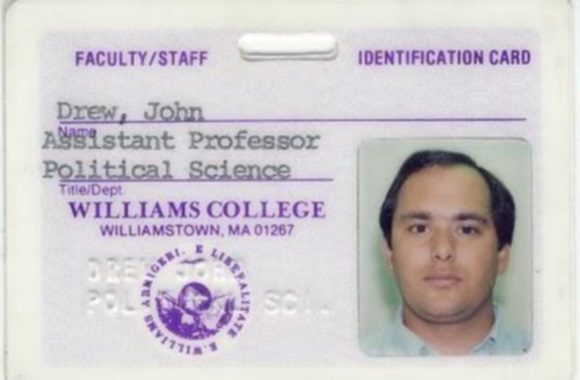 Williams College has long maintained a reputation as one of the most elite liberal arts colleges in the nation. Nestled in rural Massachusetts, its country-clubish campus with its small student population has consistently scored in the top echelons of college rankings lists. After 222 years in operation, it continues to stand as a pinnacle of private liberal arts educations, boasting an impressive alumni list laden with movers and shakers.
Yet underneath this impressive façade there's unrest, a struggle between students who claim the campus is steeped in white privilege and racism and those who suggest conservative voices are maligned and silenced. It's a battle found at campuses nationwide, to be sure, but at Williams a group of students were so concerned about the dearth of conservative, libertarian and other challenging trains of thought on campus they took it upon themselves to form an "Uncomfortable Learning" club last year. Funded by alumni, the students invited notable thinkers to weigh in on topics they did not hear inside classrooms, offering alternatives to left-leaning curricula and peer-driven narratives claiming oppression and a host of "isms."
"There is no learning, without being uncomfortable," one of its student founders said last April. "One cannot learn and grow without being challenged and made to think."
Fast-forward to this month, and "Uncomfortable Learning" was thrust into the national spotlight after its leaders canceled a planned talk by an anti-feminist titled "One Step Forward, Ten Steps Back: Why Feminism Fails." The peer pressure applied to organizers was so great that one protester even told the club's leaders they have "blood" on their hands.
When the story reached the notice of John Drew, a professional grant writer living in Laguna Niguel, Calif., an uncomfortable feeling settled on him. That's because Drew taught political science at Williams for a few years in the late 1980s, and things have not changed much since that time when it comes to the pressure and vilification conservative students face there.
Drew, 58, said his time there as the token conservative professor was marked with contention, and he laments that today's conservative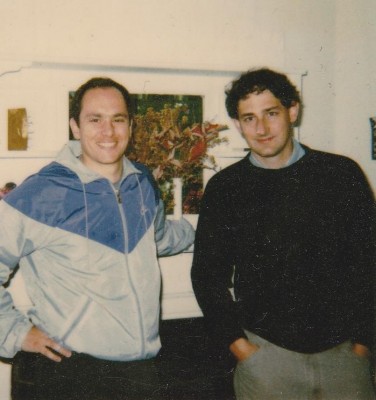 students at Williams apparently do not have a professor they can lean on to help them wade through and stand against the pressures they face.
"My fear is these kids at Uncomfortable Learning don't have a faulty advisor, they don't have any person of substance on campus who can give them strength to fight back, and I think that is probably a large reason why they caved," Drew told The College Fix in an interview.
For his part, Drew said he tried to be a staunch defender of conservative and Christian students on campus at Williams when he was there from 1986 to 1989, and it helped embolden them. He supported their efforts to start an alternative campus newspaper, radio program and TV show. He encouraged them to bring in pro-life guest speakers. He offered them advice and praise.
"My sense is that hostility to alternative points of view is not new at Williams, it existed when I was there," he told The Fix.
And it wasn't just against students.
Drew was not a staunch conservative when he was hired at Williams as an assistant professor of political science. In fact, he was a recovering Marxist, having been a founding member of the Political Awareness Fellowship, a Marxist student association, as an undergrad at Occidental College. (Yes, he knew Barack Obama back then, and yes, the president was a socialist back then, too).
Drew's heart and mind evolved on politics after becoming a Quaker, but said he was wrapping up his dissertation and just wanted to keep a low profile at Williams. After some conservative students looked up professors' party affiliations and found out he was only one of three Republicans in a faculty of about 100, however, "all hell broke loose," he said.
Female students boycotted his classes. "I think it was because I was a conservative man," he said. But on the flipside, he embraced his role as the token conservative and worked to defend like-minded students.
But pressures grew after he spoke out against affirmative action.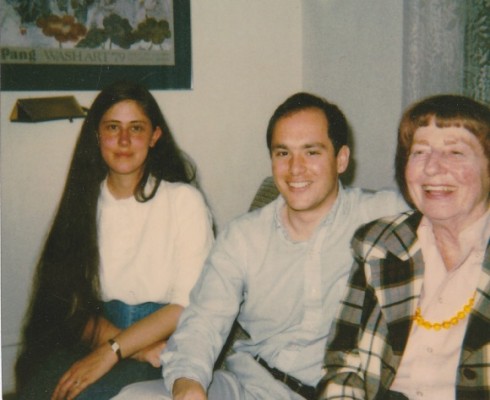 "What I noticed is that there were very strong efforts to hire African American professors who did not have the same publishing track record as the white professors," Drew said. "I thought it was wrong to hire people simply because they were black. That ended up creating a lot of conflict. I didn't know I was supposed to shut up – I thought it was an outrage. I thought it was an insult to the young white men who were being discriminated against. And I thought it destroyed the prestige of being a Williams College professor."
An article in the campus newspaper called him a racist.
"Nobody had ever called me a racist the whole time I was a Marxist – but the minute I became a Republican, I was accused of being a racist," Drew said. "Being called a racist now is almost like normal, but in the late 1980s it was kind of a shock how quickly I could go from being a nice guy to being a racist simply because I was against affirmative action and because of my party affiliation."
In the end, Williams administrators declined to continue Drew on the track to tenure. They wanted him to leave, Drew said. The kicker, according to Drew, was they claimed the quality of his research was bad. But Drew got the last laugh when in 1989 he received an award from the American Political Science Association for his dissertation research on how Progressive Era child welfare programs arose as a consequence of the enforcement of child labor laws.
As for parting ways with Williams, he said he knew it was for the best, anyway.
"I became aware that it would be harder for me to get my research published simply because I was a religious conservative," Drew said. "I started thinking to myself, 'Do I want to spend the rest of my life trying to get my work published by people who are actively hostile to my perspective?'"
Today, in addition to his career as a professional grant writer and consultant, he teaches grant writing occasionally at nearby Soka University. He said it's rewarding.
"I'm teaching the kids how to make money, how to make a living, rather than simply recommending that they read books," he said.
But his past at Williams does tug at him a bit.
"I really loved those kids," he said, "but I just couldn't hang with them in the end."
Like The College Fix on Facebook / Follow us on Twitter
IMAGES: Courtesy of John Drew