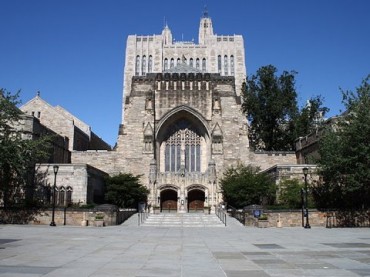 Former Yale University Professor William Deresiewicz, who taught there from 1998 to 2008, has some advice for the nation's elite college students: transfer to a public university.
"Is there anything that I can do, a lot of young people have written to ask me, to avoid becoming an out-of-touch, entitled little shit? I don't have a satisfying answer, short of telling them to transfer to a public university," writes Deresiewicz in a lengthy New Republic piece published Monday. It has garnered 33,000 social media shares so far.
"Our system of elite education manufactures young people who are smart and talented and driven, yes, but also anxious, timid, and lost, with little intellectual curiosity and a stunted sense of purpose: trapped in a bubble of privilege, heading meekly in the same direction, great at what they're doing but with no idea why they're doing it," he wrote.
Deresiewicz's column, titled "Don't Send Your Kid to the Ivy League," is clearly sympathetic to progressive causes – prone to bemoaning alleged white privilege, the rich, and other perceived social inequalities.
He blames elite institutions for causing income inequality, criticizes their increasingly demanding college entrance requirements, and accuses them of largely just serving the upper class.
He argued affirmative action should be based on class instead of race, and suggests competition and fear of failure is stunting Ivy League students' growth.
"So extreme are the admission standards now that kids who manage to get into elite colleges have, by definition, never experienced anything but success. The prospect of not being successful terrifies them, disorients them," he wrote. "The cost of falling short, even temporarily, becomes not merely practical, but existential. The result is a violent aversion to risk. You have no margin for error, so you avoid the possibility that you will ever make an error. Once, a student at Pomona told me that she'd love to have a chance to think about the things she's studying, only she doesn't have the time. I asked her if she had ever considered not trying to get an A in every class. She looked at me as if I had made an indecent suggestion."
Like The College Fix on Facebook / Follow us on Twitter