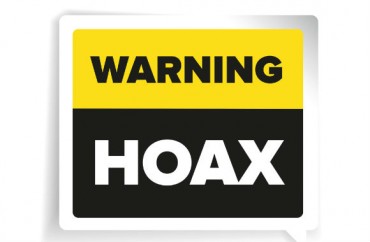 Three thousand protesters, one campus street and student paper website painted black, and one "emotionally charged" meeting later, officials at Drake University have concluded that four of five racist notes discovered in residence halls were hoaxes perpetrated by the same student.
A freshman has admitted to writing one note and receiving "at least" one other, but Drake officials said she faces criminal charges for four of them.
Drake spokesman Jarad Bernstein noted the student also faces discipline via the Drake Code of Student Conduct "up to and including expulsion," according to the Des Moines Register.
The fifth incident involves freshman Keith Walker who has refused to cooperate with law enforcement and has denied interview requests. He did take to social media, however, to say he left school on November 9 for "mental health reasons" but would return. He also wrote that if he was white, he'd have been accommodated with a room at "the Holiday Inn" near the university.
As Ashe Schow notes in The Daily Wire, "based on how these investigations always seem to go, it's probably safe to assume we already know who sent the note to Walker."
In statement sent to students and staff, Drake University President Marty Martin wrote that notes reported on Nov. 13, Nov. 15 and on Wednesday are "copycat hoaxes of an initial campus incident."

News of the notes created a climate of fear on Drake's campus and prompted a rally decrying racism and promoting unity. …

At [a] rally, a student speaker said she felt her life was in danger at Drake. Two days after the rally, students painted Painted Street black. Traditionally, student groups cover the street with colorful paintings in celebration of the Drake Relays.

In his Friday note to students and staff, Martin wrote: "The fact that the actions of the student who has admitted guilt were propelled by motives other than hate does not minimize the worry and emotional harm they caused, but should temper fears."

Martin noted that news of the notes prompted a white supremacist group to target robocalls to Drake landlines. The calls reached more than 250 faculty, staff and students.
Regarding the robocalls, Schow writes "[A] non-hate incident masquerading as a hate incident, rather than leading to an actual conversation, led to an actual hate incident. So much for 'starting a dialogue.'"
Indeed.
Read the full Register and Daily Wire stories.
MORE: Drake students paint street black in solidarity against racist incidents
MORE: Drake U. prof asks: Are white parents raising racist kids?
IMAGE: Lin Graphics / Shutterstock.com
Like The College Fix on Facebook / Follow us on Twitter