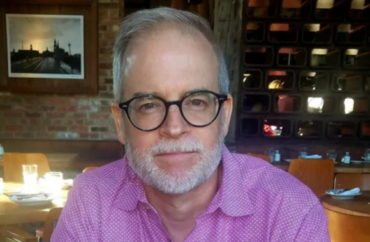 'Court of Appeals for the Fourth Circuit has delivered a body blow to free speech as well as academic freedom,' law professor says
The Fourth Circuit Court of Appeals recently held that North Carolina State University could constitutionally punish a professor for criticizing the school's diversity policies, prompting concern from free speech and academic freedom watchdogs.
On July 6, the three-person court released its 2-1 decision in Porter v. Board of Trustees of North Carolina State University, with two Democrat-appointed judges in the majority and a Republican-appointed judge in the minority.
The controversy began when NCSU Professor Stephen Porter expressed concerns over the impact of the school's diversity initiatives in a 2016 department meeting, a spring 2018 email, and a September 2018 blog post.
According to Porter, a tenured professor, the university began preparing retaliatory action against him shortly after his blog post was published.
In October 2018, his superior suggested he leave his program area, and in November, she sent a letter formally threatening to remove him. In July 2019, she finally followed through on her threat, removing him from his position of authority in the school's department of higher education because of his "lack of collegiality," according to Porter.
Porter's lawsuit, supported partially by a loan from his retirement funds, alleged that his employer's actions were an attempt to punish him for raising objections to its DEI curriculum and initiatives.
Now, the Fourth Circuit has ruled against Porter, saying that he cannot prove the university's actions were retaliatory because of the time that passed between the publication of his blog post and his removal from a leadership position in the department of higher education.
The court also held that because Porter's criticisms were "uncollegial" and "sent only to other faculty members," they did not touch on matters of public concern, and therefore were not guaranteed First Amendment protections. That is, according to the Fourth Circuit, the First Amendment does not bar the university from punishing Porter for his criticisms since those criticisms were private and "uncollegial."
Porter, who is still listed as a professor at NCSU, did not respond to a request from The College Fix seeking comment.
The Foundation for Individual Rights and Expression, which filed a brief on behalf of Porter, wrote in a post shortly after the decision that it was "deeply disappointed" in the court's decision "to restrict faculty rights to voice criticisms of their institutions."
"This decision risks further emboldening universities to punish faculty who are critical of university governance, amplifying an already-pervasive problem," the foundation wrote.
This opinion is shared by other pro-First Amendment scholars.
Washington D.C.-based attorney Hans Bader wrote for Liberty Unyielding that the "'uncollegiality' excuse is obviously a mask for viewpoint discrimination, given that university employees routinely are a thousand times more uncivil or uncollegial than Professor Porter, without receiving any discipline at all."
And George Washington University law Professor Jonathan Turley wrote the "Court of Appeals for the Fourth Circuit has delivered a body blow to free speech as well as academic freedom in a ruling against a statistics professor at North Carolina State University."
"…If this decision stands, 'uncollegiality' will become the new code for retaliating against dissenters on faculties. … If this decision is not reversed, things are likely to get far worse (if possible) for conservative, libertarian and contrarian faculty members. Rather than investigate, sanction, or fire faculty for their viewpoints, schools will now simply declare them uncollegial in raising such viewpoints."
Porter's only option is to appeal to the Supreme Court. His attorneys did not respond to a request for comment.
A spokesperson for the university told The Fix via email, "The university respects the court's opinion and has nothing further to add at this time."
MORE: Professor's lawsuit alleges he was punished for objecting to 'woke' DEI dogma
IMAGE: Stephen Porter Go Fund Me page
Like The College Fix on Facebook / Follow us on Twitter