'They are increasingly punishing dissenters by hollowing someone's career out from the inside'
A North Carolina State University professor is suing the school's Board of Trustees in federal court after he says his peers and supervisors discriminated against him based on his concerns over and objections to the increasingly "woke" diversity, equity and inclusion curriculum and department initiatives.
Stephen Porter, a tenured professor in the Department of Leadership, Policy and Adult & Higher Education, said his superiors punished him for speaking out against the department's decision to focus more on social justice than academics.
"Defendants have intentionally and systematically excluded him from departmental programs and activities that are necessary for him to fulfill his job requirements, effectively hollowing his job out from the inside. They have done this in a deliberate effort to set the stage for his eventual termination," the lawsuit alleges.
Porter told The College Fix the leaders within his department tried to make him so miserable he would quit.
"Public universities know that you can't just fire someone for unpopular views, so they are increasingly punishing dissenters by hollowing someone's career out from the inside," Porter said in an email to The Fix. "It's basically death by a thousand cuts."
Campus spokesperson Mick Kulikowski told The College Fix that the university "does not comment on pending litigation."
On his blog, Porter writes that he was "attacked" because he "questioned a proposed teaching evaluation item on diversity."
In one instance, Porter claims he was deemed a "bully" by his superiors for asking how a new diversity-related question on course evaluations was formulated. He says a member of the faculty filed a complaint against him for challenging the diversity question, which was then secretly added to his personnel file.
In another incident, Porter emailed faculty to object when he found out a search for a new faculty member had identified Terrell Strayhorn, an African-American "social justice scholar," as a finalist. In his previous position at Ohio State University, Strayhorn had been accused of using OSU employees to run his side business giving speeches across America, and had been charged with having inappropriate relationships with students.
"He was terminated from his center director position at OSU, forced to resign his tenured professor position, and paid OSU $29,000 as part of an agreement to leave the university," Porter's lawsuit notes.
However, Porter's objection to Strayhorn being considered for a job at NC State angered some in his department, with one colleague writing to the department chair saying, "NOT COOL!!!! I am so mad about all of this I could scream!! I can't stay silent about this. It's maddening!"
From then on, Porter says there was a concerted effort by department head Penny Pasque to have him removed from positions of authority within the department.
"Pasque repeatedly pressured me to resign from my degree program, the Higher Education program," he alleges on his blog. "She went so far as to ask the Provost's office whether a tenured faculty member can still be employed by the university even if they have no degree program!"
In the meantime, Porter called the Association for the Study of Higher Education conference a "woke joke" on his blog, saying he objected to its "growing focus on social justice nonsense."
In response, the organization's president criticized Porter during the keynote address at the conference that featured a slide with his photograph.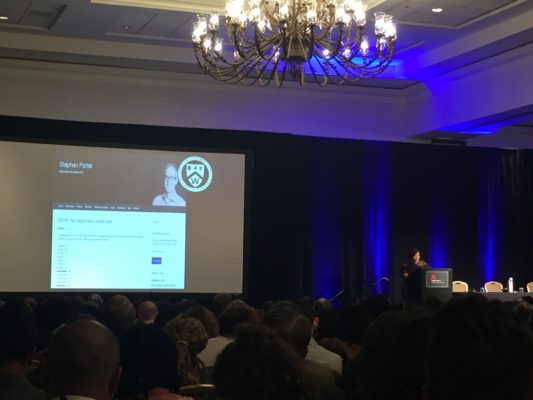 In the 27-page lawsuit, Porter expressed his concern that the field of higher education study is "abandoning rigorous methodological analysis in favor of results-driven work aimed at furthering a highly dogmatic view of 'diversity,' 'equity,' and 'inclusion.'"
"To be clear," the lawsuit reads, Porter "does not oppose, and in fact supports, the increased recruitment of qualified faculty and students of color in his academic field. But this is not what 'diversity' now means in the College of Education."
Porter told The College Fix he has some backers, but so far, none are his peers.
"I have gotten words of support from students and many citizens from around North Carolina," he said. "But no faculty or staff."
Porter has set up numerous crowdfunding campaigns to fund his legal challenge and says he has taken a loan from his retirement funds and has refinanced his mortgage.
If he wins his lawsuit, in which he seeks punitive damages and lawyers' fees, he says he will donate the legal fee portion to the Foundation for Individual Rights in Education .
"I am all in on this fight," he said.
MORE: NC State student plan for better 'racial climate' runs afoul of 1st Amendment
Like The College Fix on Facebook / Follow us on Twitter