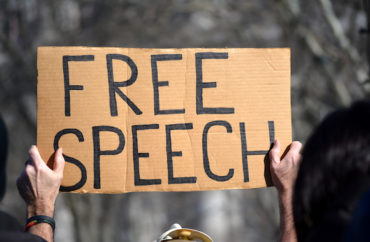 New policy recommends, but does not mandate, the use of 'chosen first names' and preferred pronouns
The University of Toledo's relatively new and far less demanding "inclusive gender practices" policy is the result of a successful campaign to defend students' First Amendment rights, according to the Foundation for Individual Rights and Expression.
The policy as approved recommends — but does not require — the use of preferred names and pronouns, a reversal from the original proposal. 
Aaron Terr, director of public advocacy at FIRE, told The College Fix in a late-December phone interview that the First Amendment gives robust protections to students and faculty on public university campuses, which extend to prohibitions on most forced or required speech. 
The University of Toledo case has broken ground on a successful way to help enshrine such rights on college campuses, he said.
"In some cases, the university may not be aware that the policy violates the First Amendment. So it's important to make them aware of that fact. And in other cases, it may just be that they aren't concerned about the First Amendment violation, but they will respond to public pressure," he said.
"The government cannot compel you to speak against your own beliefs or affirm a viewpoint with which you disagree," said Terr (pictured). "It is generally accepted that you can't compel any speech except in a very limited number of circumstances."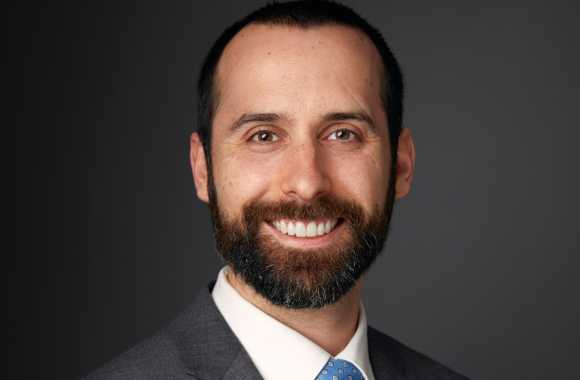 Even more, a "problem with the original version of this policy is that a single use of a student's non-preferred name, even if accidental, could be punished by the university," he told The Fix.
The original draft, according to Fox News, had stated: "An individual's Chosen First Name must be used by all UToledo students, staff, and faculty in all communications."
FIRE had criticized the proposal on free speech grounds.
"The blanket mandate to use chosen first names is an overbroad regulation of speech that violates the First Amendment rights of students and faculty," FIRE wrote in a Feb 2022 letter to administrators. "It has long been settled law that the First Amendment is binding on public universities like UToledo."
The policy, as proposed, would also have subjected emails, social media posts, student newspaper articles, and private conversations to review for possible violations and reprisal, according to FIRE.
"While the refusal to use an individual's chosen first name may cause offense or discomfort, well-established Supreme Court precedent leaves no doubt that this does not bring it outside the protection of the First Amendment," the letter stated.
The proposed version was pulled from the campus website after heavy criticism, The Fix reported in April.
The university's final reversal was made in September.
"It is strongly recommended that an individual's Chosen First Name be used by all UToledo students, staff, and faculty in all communications," states the new policy, approved by President Gregory Postel. Additionally, "all UToledo community members are strongly encouraged to use an individual's [preferred] pronouns."
A spokesperson for the University of Toledo said despite the changes the policy still aims to foster an environment of "inclusivity."
"The Inclusive Gender Practices policy, which went into effect in September, respects and affirms the identity of all University of Toledo community members in accordance with our commitment to fostering an environment of inclusivity," Christine Billau, assistant director of communications, said via email.
"The policy affords UToledo students, faculty and staff the opportunity to identify their chosen first name and pronouns and recommends that those are used in communications."
FIRE's Terr told The Fix that the university's approved policy does not allow it to punish any student or faculty for a single act of refusing to use an individual's chosen first name or pronoun.
However, in certain circumstances, protection from speech that constitutes harassment could be constitutionally protected, he said. For a court to rule in favor of the victim, the speech must be so severe and objectively offensive that it deprives the individual of their speech or education.
Failing to use preferred names or pronouns would not normally rise to that level, Terr told The Fix. 
Across the board, free speech advocates must continue to push back against policies that compel speech, he added.
MORE: Diversity trainings veer towards compelled speech, legal scholar argues
IMAGE: Shutterstock, FIRE
Like The College Fix on Facebook / Follow us on Twitter