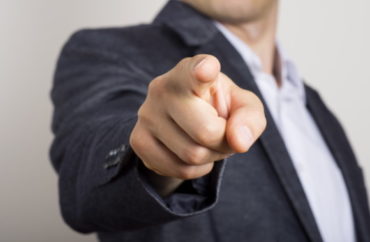 The First Amendment protects the freedom of speech — but it also protects against compelled speech — yet many universities essentially compel a certain type of speech through diversity trainings.
"Just as it is well-settled that the government cannot prohibit individuals from expressing an unpopular view, it's also well-accepted that the state may not compel individuals to speak or adopt the government's favorite point of view," argued Terry Pell, president of the Center for Individual Rights.
The attorney and legal scholar made the comments during a virtual panel titled "How Diversity Efforts Can Threaten Free Speech," hosted recently by the James G. Martin Center for Academic Renewal.
In reference to common diversity trainings students take through their universities, Pell said that "the question is, whether requiring students to agree with certain … preferred answers as they go through the course … might be a form of compelled speech that violates the First Amendment."
The College Fix recently reported on an EverFi diversity course that marks students wrong on subjective diversity questions.
For example, students are asked whether "fairness" is another word for equality or equity. If they choose equality, they receive a note that that answer is wrong, and that "equity means fairness, which is about giving everyone what they need to be successful. Equality is different – means sameness, so treating people equally means treating everyone the same, whether or not that is fair."
EverFi did not respond to request for comment from The College Fix.
But the company's training programs were highlighted by Pell during the panel as a concern, because the education company's diversity training is used by many schools across the nation.
EverFi's online courses consist of a series of videos, with what Pell describes as "pop-up windows that contain short definitions of terms like privilege, equity, tone-policing, toxic masculinity, and so forth."
Pell notes that students have expressed complaints about such videos and being expected to adopt a "preferred conversational strategy" in discussions about diversity and similar topics.
Pell went on to describe a hypothetical situation that students have described as present in the course, in which a white student named Jeff asks racially insensitive questions to an Afro-Hispanic student, Jose.
The course, according to Pell, requires students to answer that bystanders must engage in conversations with Jeff regarding his privilege and assumptions.
Pell said that while the course's content may not be entirely accurate and students may deeply disagree with the course's content, "there is no First Amendment right to refuse or to not have to listen to material that one finds objectionable."
But he said judges likely would decide in favor of the school, were students to sue for the course's content.
Another panelist, Stanley Kurtz, a senior fellow at the Ethics and Public Policy Center, offered up an examination of the wider principles behind situations like those described by Pell.
Institutional neutrality, Kurtz said, is the doctrine that "higher education institutions should seek to remain as neutral as they can on controversial public policy issues.
"If a university were to take an official stand as an institution, that would put a pressure on both faculty and students to hold that viewpoint … it would actually inhibit the free speech of faculty and students," he said.
Kurtz used examples of assigned summer readings as potential violations of institutional neutrality, but is careful to note that "there is no perfect or clear demarcation … as to where institutional neutrality begins and ends … colleges have to take positions on certain matters narrowly pertaining to their ability to function."
Kurtz said when implementing DEI training, especially training with elements of critical race theory, "clearly universities are flirting with this line."
Jeanette Doran, president of the North Carolina Institute for Constitutional Law, noted the necessary delineation between critics of Diversity, Equity and Inclusion and promoters of racial discrimination.
Doran made it clear that criticizing DEI training is not an act of racial malice.
"This … comes down to liberty. … Justice Jackson famously wrote … 'one of the fixed stars in our constitutional constellation is that government doesn't get to decide what's orthodox in politics or other matters of public opinion.'"
"If we forget that," Doran said, "we're never really going to be able to maintain liberty as we know it."
Doran compared the videos in EverFi's curriculum to the 2017 North Carolina Campus Free Speech Act, noting that the Board of Governors overseeing the UNC system were required to implement free speech policies, protecting against compelled speech and similar overreach.
Doran called for the Board of Governors to reexamine diversity trainings across campuses under that state law.
"Let's take a look at the facts as they have been developing … compare that to the legislation that we have, and find out: does the Board of Governors need to do something at their level?"
Doran pointed out how many increasingly stringent DEI policies were developed during the COVID-19 pandemic, leading to a different reaction than would have otherwise been expected.
"As students are going back on to campus, as campus life is returning to normal … there's a real risk that we're going to see students changing their behavior to stifle their opinions," she said. "My big concern is that … the effects of DEI will simply be: students refuse to engage in a robust discussion, and at the end of the day, don't we want that?"
The Martin Center for Academic Renewal is a nonprofit institution headquartered in Raleigh, North Carolina, describing its mission as "improving higher education in North Carolina and the nation."
MORE: Here's a deep dive into one university's anti-white diversity training
IMAGE: Mikuti / Shutterstock
Like The College Fix on Facebook / Follow us on Twitter