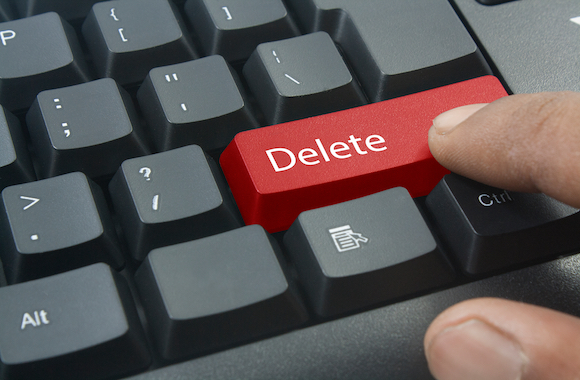 'Flash mob' breaks out to sing old college anthem
Who knew Chinese universities might actually be more honest than American universities?
Fudan University in Shanghai, "considered one of China's more liberal institutions," modified its charter to replace "freedom of thought" with blind allegiance to the Chinese Community Party, Reuters reports.
Shaanxi Normal University and Nanjing University also revised their charters with similar references to the centrality of party rule in academic decisions.
Within hours of the education ministry publicly saying it had approved charter alterations at the three, the Fudan amendments were trending on Chinese social media, though many critical posts were removed by Wednesday afternoon.
Reuters said it confirmed the authenticity of a Twitter video showed Fudan students "singing their college anthem, which includes the phrase 'freedom of thought,' during their lunch break."
The South China Morning Post said the "flash mob" lasted just under 20 minutes on two floors of the cafeteria. The anthem also celebrates the exclusion of "political and ideological influence" from controlling what scholars may pursue. The performance was accompanied by harmonica:
More students joined the action, which concluded with the participants dispersing. No slogans were shouted or banners displayed, according to a Fudan student who requested anonymity because of the sensitivity of the issue.
Breaking: Fudan Uni students gather to sing their school anthem in the cafeteria, which incl the lyrics: 學術獨立,思想自由,政羅教網無羈絆 – academic Independence & freedom in thoughts, ones which were removed frm school charter ystday. H/t @zhengwei75 https://t.co/oaXDgqV07W pic.twitter.com/QCJC8ons7d

— Linda Lew 刘凌达 (@Lindadalew) December 18, 2019
The previous Fudan charter said "the educational philosophy of the university is academic independence and freedom of thought as extolled in the university anthem." The new version gets halfway there, according to Inside Higher Ed:
The university upholds the motto of "Rich in Knowledge and Tenacious of Purpose; Inquiring with Earnestness and Reflecting with Self-practice." We promote the spirit of "unity, service and sacrifice," practice earnestly patriotic dedication, academic independence, pursuit of excellence.
Another section fleshes out what "patriotic dedication" means in practice: "adheres to the leadership of the Chinese Communist Party and will fully implement the party's educational policy." The Morning Post added that the new charter specifies that CCP operates "under the guidance of Marxism and Socialism."
Fudan U, one of the most prominent institutions in China, amended its bylaws by taking out "academic independence and freedom of thought" and adding language that pledges the school to CCP leadership. (Screenshot from Ministry of Ed notice) pic.twitter.com/MC4VuDZgjZ

— Amy Cheng (@Amy_23_Cheng) December 17, 2019
Surprisingly, the editor-in-chief of the "nationalistic tabloid" Global Times said the Fudan amendments were "insensitive."
According the Morning Post, Ju Xijin implied they represented "unlimited 'political correctness'" that led to "dissatisfaction of the masses, creating barriers among the people and eroding social confidence."
MORE: Canada sours on Chinese government centers in public schools
IMAGE: hafizi / Shutterstock.com
Like The College Fix on Facebook / Follow us on Twitter