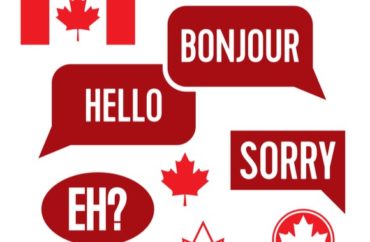 New Brunswick the latest to shutter Confucius Institutes
One of the few things American politicians of both major parties can agree on is that Confucius Institutes should not be on college campuses.
The Chinese government-funded cultural centers have been widely accused of peddling Communist propaganda, inhibiting academic freedom and even spying on American university research.
It turns out that our annoyingly polite neighbors north of the border are getting tired of their own Confucius Institutes.
CBC News reports that the Canadian province of New Brunswick is ditching the Chinese-funded program immediately in 18 elementary and middle schools.
For contractual reasons – and to avoid jeopardizing its exports to China (they love New Brunswick lobster) – the province is keeping the program in eight high schools through 2022. Even that will be scaled back, however – Mandarin language training but not Chinese cultural offerings will continue.
It's the delivery of a promise by Education Minister Dominic Cardy, whose Progressive Conservative Party leads the provincial government.
He has described the institutes as peddling Chinese propaganda and inhibiting discussion that makes China look bad, according to the CBC. The move follows similar ejections by Toronto and Manitoba.
Cardy recounted receiving at least five complaints from students in the program, who said they weren't allowed to study certain topics in Chinese history.
He wasn't happy about continuing the program in high schools – an order handed down by Premier Blaine Higgs – but said he respects contracts.
"In 2022, we will completely resume our education system, without any connection with a foreign government with values that are not necessarily ours," Cardy told Radio-Canada.
Confucius Institutes have been in New Brunswick since 2008, a holdover from the Liberal government. They have taught more than 5,000 students.
But Canadian intelligence services have long been wary of the organizations, and the Canadian Association of University Teachers has also asked colleges and universities to dump their institutes as threats to academic freedom, according to a 2014 CBC News article.
The anti-Chinese government Epoch Times reported that Australia's New South Wales decided to boot its Confucius Institutes last week for similar reasons.
About the only thing that could turn the tide in favor of Confucius Institutes – anywhere in the West – is if President Donald Trump went after them in his typical careless Twitter fashion.
MORE: U.S. finally investigating secret foreign funding of universities
IMAGE: GLYPHstock/Shutterstock
Like The College Fix on Facebook / Follow us on Twitter