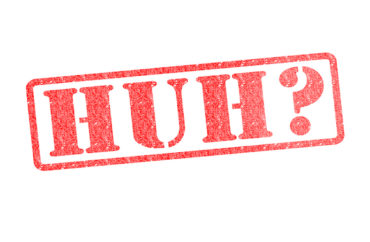 Beginning this Tuesday and running through Sunday, the University of Colorado Boulder's Center for Media, Religion and Culture will be hosting the "Imagined Borders, Epistemic Freedoms" conference.
It includes the subtitle "The Challenge of Social Imaginaries in Media, Art, Religion, and Decolonality."
Costing $250 for faculty and $150 for students, attendees will be treated to academics discussing the concept of walls and borders as "a reflection of a particularistic social imaginary, a linear compulsion of epistemic assumptions that sees the world through the logic of hierarchy, classification, difference, and ontological supremacy."
*Yawn* If you have to get that cute with the language, it's usually a good indicator you're spewing drivel. After all, movements like Black Lives Matter and #MeToo represent a "decolonial injunction" where "absented" individuals have made their voices heard …? "Absented"??
If you can make it past the main event page and into the detailed program, you're in for an even greater (linguistic) treat (/sarcasm). For example, featured speaker Leanne Betasamosake Simpson, "one of the most compelling Indigenous voices of her generation," will "break open" for the audience "the intersections between politics,  story and song—bringing audiences into a rich and layered world of sound, light, and sovereign creativity."
I like my creativity "sovereign." Wait, what?
Another speaker, "militant intellectual" Catherine Walsh, has been involved for years in "the processes and struggles of social justice and decolonial transformation." Her current work revolves around
the political, epistemic, and existence-based projects of decoloniality and critical interculturality, taking as central axes the geopolitics of knowledge, philosophies of life-existence, ancestral and feminist thought, and decolonial pedagogies-praxis of insurgency, resistance, and re-existence.
Then there's the panel paper titles, almost a full week of 'em.
On the second conference day we have "My Race Is My Religion: Crossing Religious Borders and Building the Movement Through White Nationalism's Theology of Race," "Sabotaging Decolonization: Dependency on 'western' theories," and "The Imperial Politics of Sexuality: The Normalization of White Racial, Sartorial and Aesthetic Practices in Constructing the Grotesque Other."
Thursday brings us "Decolonial Imagination and the Psychedelic Renaissance: Cultural Practices for Imagining Differently," "The new science and a return to the vital force philosophy: Arguing against materialist views," and "Meanness as Embourgeoisement in Liberal Feminism."
That last item's presenter, the University of Waterloo's Kim Nguyen (pronouns she/her, they/them), has a new book out which "examines white liberal feminism from a postcolonial and intersectional lens, exploring more specifically white liberal feminists' concerns over terms, like 'bitch' and 'feminism.'
Saturday features "Behold the Beasts of Babylon! Reclaiming the Subversive Critical Potential of the Apocalyptic Genre," "The Borderline between Home and Street: The Communicative Nature of Balconies, Porches, and Windows," and "Decolonizing Our Diet: Ethnofuturist Food Cultures from Academic Alliances to Frontline Farming."
A presenter for the third paper is the energy & climate justice manager at University of Colorado Boulder's Environmental Center where she "illuminate[s] the connections between sustainability and social justice."
So, if you just happen to be a fan of "histories, temporalities, subjectivities, cosmologies, and struggles" that have been snuffed out by that nasty 'ol Western civilization, this coming week could be for you. Just be certain to carry your postmodern lingo decoder ring.
MORE: Stanford group focuses on 'decoloniality' in educational settings
MORE: 'Critical Theories' conference to examine reemergence of 'fascisms' in US
IMAGE: chrisdorney / Shutterstock.com
Like The College Fix on Facebook / Follow us on Twitter