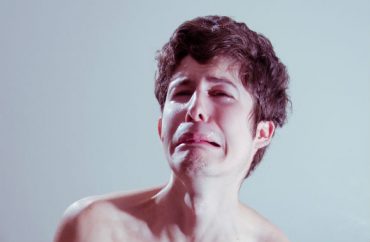 Sooner or later no comedian will agree to a performance at a university because the hypersensitive politically correct "offense meters" are in operation 24-7.
The latest example comes from George Washington University where the opening act for former "Daily Show" correspondent Hasan Minhaj caused some typical paroxysms of social justice self-righteous indignation.
Thomas Dale, who, according to The Hatchet, has worked at HBO, Comedy Central, and "The Late Show with Craig Ferguson," and describes himself as a "bigender, bisexual Italian-American from New York." According to The Hatchet's Renee Pineda, unfortunately Dale had the audacity to poke fun at his own demographic during his act.
"Dale's jokes heavily relied on making misogynistic comments and poking fun at mental illness and marginalized communities," Pineda writes. "[S]tudents and alumni in attendance had to sit through a comedian who used transgender women as the punchline of a joke."
Worse, audience members who booed Dale for these transgressions were "chastised" by the comedian.
Dale told his hecklers that he could make this joke because he was bigender and because he had a history of mental illness and self-harm. He insisted that it was just a joke. But that's not how comedy or life works.

Political correctness and comedy aren't two mutually exclusive things. Successful comedians, including Minhaj, John Mulaney and Ali Wong often make risky jokes – but they don't rely on minorities as a punchline. Even though I am Filipino-American, it doesn't excuse me from making racist or xenophobic jokes. Jokes that rely on a community to be hurt aren't good jokes. …

Many audience members applauded Dale when he told his hecklers they were too sensitive. But I guess those students didn't realize what it would feel like for someone to disregard your identity in exchange for a few seconds of laughter from an arena full of your peers.
Pineda chides herself for not backing the hecklers for, if she had joined in, maybe others would have too … and Dale might have responded differently. Like … solely using white people as the basis for his funnies, perhaps? After all, that wouldn't "rely on minorities as a punchline."
Last month, a similar situation occurred at Purdue University when comedian Andy Gross was accused of "sexually assaulting" a student he brought on stage to assist him with his act. Hilariously, counselors were dispatched to help students cope with their "trauma."
MORE: 'Gay Pride Comedy Night' shows why comedians won't play colleges
MORE: Why Chris Rock stopped doing standup on college campuses
IMAGE: Spunkinator/Flickr.com
Like The College Fix on Facebook / Follow us on Twitter