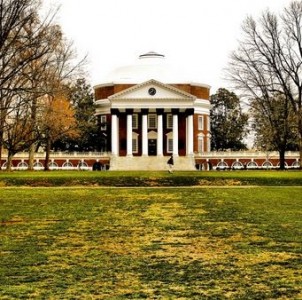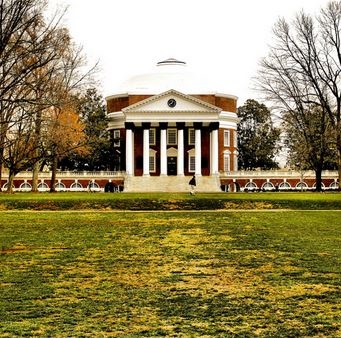 This past week has seen the University of Virginia endure a hard, jarring fall from grace.
The venerable campus has been rocked and tarnished by a lengthy investigative piece in Rolling Stone that details an alleged gang rape of a freshman while she attended a frat party in 2012:
Jackie had taken three hours getting ready, straightening her long, dark, wavy hair. She'd congratulated herself on her choice of a tasteful red dress with a high neckline. Now, climbing the frat-house stairs with Drew, Jackie felt excited. Drew ushered Jackie into a bedroom, shutting the door behind them. The room was pitch-black inside. Jackie blindly turned toward Drew, uttering his name. At that same moment, she says, she detected movement in the room – and felt someone bump into her. Jackie began to scream.

"Shut up," she heard a man's voice say as a body barreled into her, tripping her backward and sending them both crashing through a low glass table. There was a heavy person on top of her, spreading open her thighs, and another person kneeling on her hair, hands pinning down her arms, sharp shards digging into her back, and excited male voices rising all around her. When yet another hand clamped over her mouth, Jackie bit it, and the hand became a fist that punched her in the face. The men surrounding her began to laugh. For a hopeful moment Jackie wondered if this wasn't some collegiate prank. Perhaps at any second someone would flick on the lights and they'd return to the party.

"Grab its motherfucking leg," she heard a voice say. And that's when Jackie knew she was going to be raped.

She remembers every moment of the next three hours of agony, during which, she says, seven men took turns raping her, while two more – her date, Drew, and another man – gave instruction and encouragement. She remembers how the spectators swigged beers, and how they called each other nicknames like Armpit and Blanket. She remembers the men's heft and their sour reek of alcohol mixed with the pungency of marijuana. Most of all, Jackie remembers the pain and the pounding that went on and on.
The story – which at this point has been shared on social media nearly 200,000 times – proceeds to interweave nationwide campus sexual assault statistics with details on how UVA leaders have allegedly swept such allegations under the rug for years, even decades, to maintain its distinguished reputation. The narrative paints a picture of a university that is numb and unsympathetic to students' allegations of rape and a fraternity culture that celebrates getting girls drunk and taking advantage of all their orifices.
The article's compelling tone has swept the university into the glare of the national spotlight. Stories linked on the Drudge Report reference the controversy, and the New York Times reported on it. The pressure has been so great that UVA suspended all fraternities and related activities for the next couple months, and on Tuesday campus officials apologized.
Administrators have also asked police to investigate the reported gang rape at the Phi Kappa Psi house, suggesting new details have emerged as a result of the article that they where unaware of, The Associated Press reports, adding campus officials also plan to target underage drinking in their quest to quell the problem, and have pledged to enforce a zero-tolerance sexual assault policy.
"I'd like to say to [the victim] and her parents I am sorry, and to all survivors of sexual assault, I am sorry," stated George Martin, the board's rector. "As we said last week, this type of conduct will not be tolerated at the University of Virginia. The status quo is not acceptable. Like all of you gathered here today, I am appalled."
After reading the story, it's easy to be appalled. Although many comments under it are furious at the author, suggesting the piece includes unbelievable details and unfairly paints the university as an elitist institution with a well-hidden rape culture.
Like The College Fix on Facebook / Follow us on Twitter
IMAGE: Phil Roeder/Flickr
Like The College Fix on Facebook / Follow us on Twitter