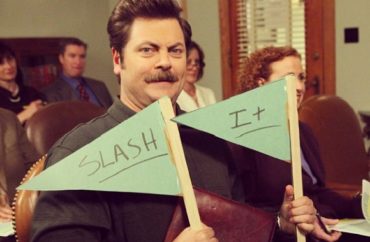 Triggered by enrollment drop
The gender and women's studies degree at one Massachusetts community college may soon get the ax as enrollment at the school as a whole has dropped in the past 10 years.
Greenfield Community College has seen an enrollment drop of nearly 50 percent in the past 12 years according to the local newspaper The Recorder.
This has led campus officials to consider cutting degrees that do not provide value and instead focusing on educating students in worthwhile things that will lead to jobs. At least that is the interpretation yielded by reading between the lines of the administration's comments.
"I think, as a responsive institution, we have an obligation to continue reviewing our offerings based on enrollment … as well as regional workforce needs," President Michelle Schutt said at a recent meeting.
Student Trustee Maggie Brisbois disagrees.
"Gender and women's studies helps us understand how gender works to shape the lives of individuals, as well as characters of all societies," Brisbois said at the recent meeting. "The gender and women's studies option forces students to think critically and provide a different lens to understand people and view society."
If by "different lens" she means the biologically nonsensical idea that cutting off one's genitals makes someone a woman or cutting off one's breasts makes someone a man, then yes, in that particular sense, gender and women's studies does "provide a different lens."
But it doesn't lead to any new way of understanding, since transgenderism is utter nonsense. It is not possible to change someone's gender.
Unfortunately the classes may still exist within that program, even if the major goes away.
That's unfortunate because taxpayers really should not be forced to underwrite "Queer Literature" or "Gender and the Environment."
It's odd but a community college in liberal Massachusetts may actually have the fortitude to ax a worthless degree like gender studies that Republicans in Wyoming did not.
MORE: Hungary bans gender studies courses from state universities
IMAGE: Parks and Rec/YouTube; Pinterest
Like The College Fix on Facebook / Follow us on Twitter