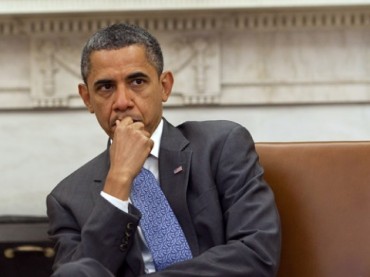 USA Today reports on the latest job-hunting tactic for this generation of debt-addled, underemployed college grads: Stand outside with a cardboard sign.
That's right. Call it panhandling for the B.A. set.
USA Today interviewed students at the University of South Florida who have taken tot he streets with hand-made signs in an attempt to land a job.
In the Tampa Bay area, many college grads are finding themselves without a job, and some are trying creative ways to find one.

"I figured it'd be a great way to separate us from the rest," says Damian Romero of his strategy. Both he and Jarod Fluck recently graduated from the University of South Florida and are now looking for a job.

"We've tried a couple of job expos and tried getting in touch with employers," says Romero…
So far, the pair has yet to land a job in this manner.
As one of them explains later on the interview, "It's tough out there."
But there's more to this story than a few chuckles. Coming just day after the president announced a new effort to ease repayment burdens for Americans with student loan debt, the panhandling-for-jobs routine dramatizes the problem with the president's approach. Grads are struggling, in large part, because student loans are to easy to get and too abundant. By making it even easier to for students to borrow money, the president is all but ensuring that overall debt levels for graduates will continue to rise.
Lots of cheap, easy-to-borrow funds means that students are able to pay more, and universities are able to charge more. The runaway inflation of tuition prices in the U.S. over the last thirty years is largely due to misguided notion that providing lots of easy loans will produce a more prosperous population. That's only partly true. Because the greater the number of people with college degrees, the less value a degree holds in the marketplace. And the more federally backed student loan dollar there are out there, the less incentive students have to save and the more incentive colleges have to spend.
What you end up with is degrees that cost more and have ultimately are worth less. The B.A. has now become a kind of substitute for the high school diploma. And while it may be essential in many fields for landing even an entry level job. The job market remains tough, and ever larger student debt levels is the likely outcome of president Obama's latest plan to east pressure on borrowers.
Nathan Harden is editor of The College Fix and author of the book SEX & GOD AT YALE: Porn, Political Correctness, and a Good Education Gone Bad.
Follow Nathan on Twitter @NathanHarden
Like The College Fix on Facebook / Follow us on Twitter